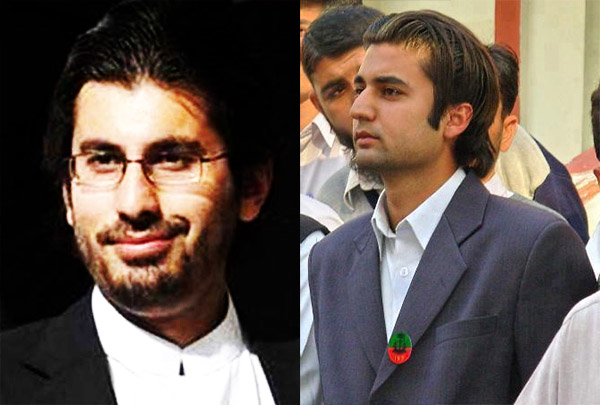 Murad Saeed allegedly slapped Arsalan Iftikhar thrice in a TV show being recorded for today evening. Arsalan Iftikhar is son of Iftikhar Choudhary (former Chief Justice of Pakistan) and Murad Saeed is Member National Assembly (MNA) belongs to Pakistan Tehreek-e-Insaf (PTI) a political party led by Imran Khan.
This news is circulating all over social media, facebook and specially twitter. As show is yet to go live, so no video of incident is yet available. Apparently the news was broken on internet by a New York times correspondent Salman Masood in his following tweet.
Apparently , Murad slapped Arsalan thrice during Absar Alam ' s talk show— Salman Masood (@salmanmasood) July 4, 2014
Do keep any eye, we will keep you updated on this soon.
Another Tweet:
Full phadda in Absar Alam shw when #MuradSaeed of PTI slapped Dr Arsalan n abused Absar for personal attacks on IK..

— Fawad Hussain (@fawadchaudhry) July 4, 2014
Update:
Following is latest video which came forward, its from same channel on which the fight happened. They are claiming that there were no slaps involved but they still have muted the sound on much more than three times, plus camera was not on these to participants of show. So slaps are highly likely which channel seems to be hiding due to some reason. See the mentioned video below, we will bring forward any other stuff we get.
Do follow us on twitter, Like on Facebook to stay updated about latest from Pakistan, all by using options on right side of this page. Do share your views and opinions in comment section below.