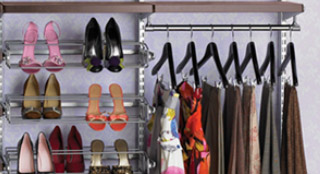 The trend of online shopping has finally caught on in Pakistan. Women shoppers are increasingly using the internet to order clothes and makeup items, avoiding the hassle of going to the marketplace and bargaining uselessly with shopkeepers. Thanks to a number of online stores, women, young and old alike, are becoming aware of the convenience that purchasing stuff online entails. Although almost every retail clothing store maintains online presence, there are some exclusively online stores which have become etched into the minds of women who love to shop. Here are three great online clothing and fashion stores for women in Pakistan.
Daraz.pk
Daraz.pk is the first online fashion store of Pakistan. Pioneering the trend of selling clothes and footwear online, this website has a huge chunk of the Pakistani fashion scene on their website, offering dresses and shoes of the latest styles. Catering to men and women both, daraz showcases local brands like Al Karam, Daaman, Ego, Exclusive, and Nadya Mistri among many others. Not only this, daraz.pk also has international brands like Giordano, Pierre Cardin, United Colors of Benetton and many more on board. Apart from clothes, daraz.pk sells shoes, jewelry, bags, and other beauty accessories online, in collaboration with renowned local and international brands, through its platform. Some famous ones include MAC, Color Studio Professional, Stylo Shoes, House of Leather, Nine West, Saeed Ghani, and Silkskin. So if you are looking for variety in Pakistani fashion in terms of clothing and shoes, you are sure to find a huge collection under one roof on daraz.pk.
Kaymu.pk
Kaymu.pk has mastered the art of online business. Catering to a wide range of customers, kaymu.pk has something to offer to men and women of all age groups. Kaymu Pakistan is the ideal place for women who prefer online shopping from home. Featuring an impressive variety of lawn fabrics, tops, jeans, sweaters, hoodies, as well as undergarments, Kaymu.pk offers not only hi-end fashion but also takes care of those who cannot afford expensive clothing. High quality replica items are hot-selling articles on Kaymu.pk. Kaymu.pk exhibits a variety of footwear, ranging from high-heels to flat sandals, in partnership with brands like Stylo shoes, Grace-up and others. All in all, Kaymu.pk offers a comprehensive assortment of fashion items and is certainly the go-to place for many women in Pakistan.
Just4Girls.pk
Great news for make-up junkies! If you're disappointed that make-up stores in Pakistan do not feature many hi-end brands but want that specific shade of lipstick from the brand you love, do not despair. Just4Girls.pk is a website that hosts many international brands that are not available locally. Brands like The Body Shop, Beauty UK, Color Studio Professional, Maybelline New York, Olay, Remington, Schwarzkopf, Urban Decay, Toni & Guy are some popular names that are in high demand amongst young girls of Pakistan. Just4Girls.pk offers products for your hair, skin, and nails as well as tools and accessories like hair straighteners and curling irons, along with make-up and perfumes. It's a one stop shop for fashion divas and makeup addicts alike.