Twitter have recently introduced the facility to tweet with your voice, you can still add some text with the tweets. Twitter is slowing rolling this feature to more and more people so hope fully soon everyone will get it soon.
Following is an example of these voice tweets and by the way, this is first voice/sound tweet I have seen. Also first Pakistani voice tweet. It is by popular journalist and the tv anchor Jasmine Manzoor.
November 21, 2020
And also apparently you can come live using the same voice tweet feature, as per following live session by same tv anchor.
November 21, 2020
Isn't it amazing, for those who are shy enough to show their face but still want to say it all out, it will be great value. Also, always you are not ready enough to take it to public with the video but this voice tweets feature will change every thing.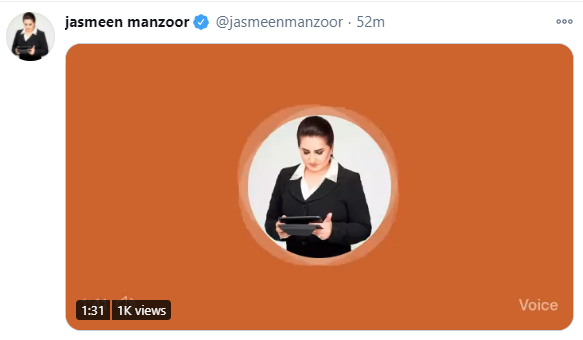 I am sure many other companies will follow the trend and will try to bring the feature to their platforms, if there is no legal hurdle. For example Facebook, Instagram and even Youtube can try to bring feature to their stories, also snapchat may follow as well. Lets see how this turns out and what future holds in regard. So far so good, I am enjoying the fact that this feature is coming, I just want it as soon as possible, like right now.