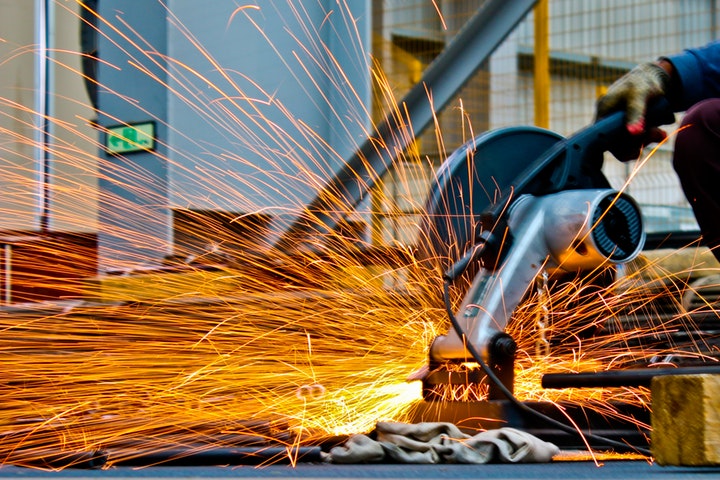 What is worth knowing about AISI 321 steel?
This material is an austenitic stainless steel with the addition of titanium in its composition, which makes it harder and has better properties. Chrome-nickel stainless steel is elastic but non-magnetic. On the other hand, it is very resistant to intergranular corrosion and operation at elevated temperatures. It works very well in moderately aggressive environments, when working with acids: nitric acid, nitric acid salt, sulphuric acid, acetic acid and phosphoric acid. It also behaves well when working with formic acid or other organic acids.
Mechanical properties of AISI 321H stainless steel is mainly due to its high elasticity. Its yield strength is more than 190 N/mm2 and its tensile strength is 500-700 N/mm2. The elongation is greater than 40 % and the modulus of elasticity is as much as 200 GPa. Steel retains hardness less than 215 HB. Chrome-nickel stainless steel is resistant to many organic acids and has very good impact strength.
You can find the detailed specs here: 1.4541, AISI 321
How and where to use X6CrNiTi18-10 steel?
Stainless steel grade X6CrNiTi18-10 is used in the chemical, food, cryogenic, nitrogenous, aviation, fuel, paper industry. It is from it that pressure vessels, liquid installations, pipelines, fittings, subassemblies of various devices and machines necessary for food production as well as silos and tanks for chemicals are created. AISI 321H stainless steel is used to manufacture radiators, heat exchanges, corrosion-resistant springs and high temperature parts.
Processes to which steel 1.4541 is subjected
Stainless steel with symbol 1.4541 is subjected to many technological processes before it is ready for sale. First of all, it is recommended to anneal +AT at temperatures from 1020 to 1120℃along with cooling in water or air.
1.4878 is a replacement for stainless steel
The increased carbon content in the composition and the presence of titanium and silicon are the main characteristics of a stainless steel substitute with symbol 1.4878. It is distinguished by the fact that it is heat-resistant and can operate at high temperatures (even up to 850℃). The material is resistant to water vapour and chlorine, carbon monoxide and ammonia. This type of steel is most commonly used in the aerospace industry for the production of many components necessary for aircraft construction and in tanks operating at high temperatures. However, it is not resistant to hydrogen chloride, chloride, sulphur oxide or bromine vapours.