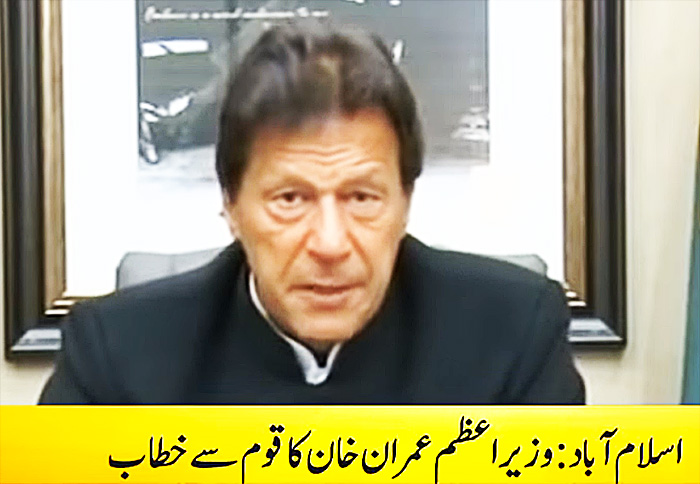 After the recent Pulwama attack on Indian forces, India have been playing same old blame game, which is just put the blame on Pakistani Administration and forces to cool down their own people. A perfect excuse to hide their intelligence failures.
So as always, this time as well, the Indian government have put all the blame on Pakistan. Their media is also heating things up and their tone and content revolves around the notion of teaching Pakistan a lesson through a possible attack.
Imran Khan recently addressed his nation as well as sent a strong message to India that we were earlier silent due to the important visit of Saudi Crown Prince Mohammad Bin Salman, we are ready for all possible solutions but would prefer the dialog. He also mentioned that if India initiates an attack, we will not think of replying, we will just reply, but on same time he insisted that war will make things go terribly wrong. So, again, be wise and come dialog with us.
So, following is the video of his speech, which was an address to nation as well as a message to India.
So, if you heard the speech above, you would have noticed that Imran Khan even offered to take action against anyone involved from our soil, after India provides some actionable proof.
He also mentioned that its election year India and to get the votes from his people the Modi government is trying to give something to the people, that look, we have taught a lesson to Pakistan.
Finally, in my opinion war is not the solution, it will bring damage to both countries, India think wisely as also mentioned by the Prime Minister. Must bring forward any proofs if they have or go silent and solve their own problems internally other than making issue of them and searching of excuses.