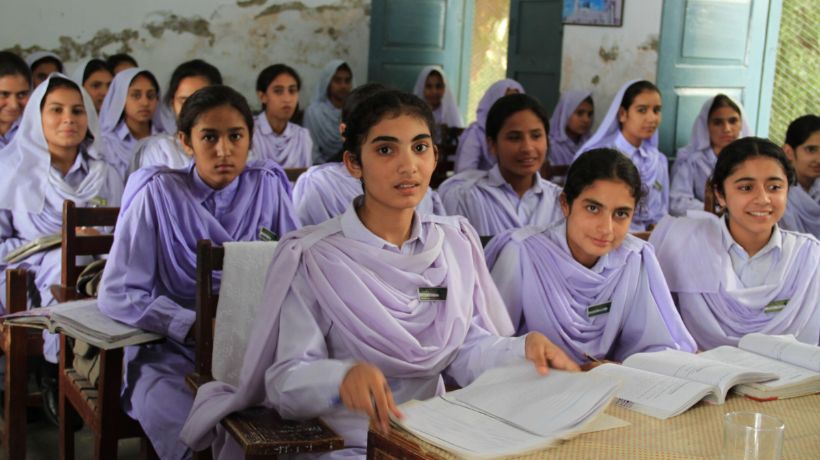 As the summer season is starting and spring is here, in some parts of the country students have already enjoyed the spring break.However, in the other parts, spring holidays are coming before Eid holidays.
An official notification is issued by the Department of Elementary and Secondary Education, Government of Khyber Pakhtunkhwa. According to the notification the spring Vacations are announced in all educational institutions including Govt. schools in KPK. The closure of schools has been announced from April 01, 2023 to April 07, 2023 in all districts of the province.
The notification consists of the text about the dates of holidays and asks the staff to stay present at their institutions during the holidays. The text of notification is given below.
Spring vacations are hereby ordered in all the Government Educational Institutions of E&SE Department w.e.f. April 01, 2023 to April 07, 2023 in all districts of the province.

All the concerned staff of the schools shall be present during the said vacations for the distribution of textbooks and to continue the admission process of new children during the enrollment campaign.

Text from the Notification
If you are interested in the notification itself, following is its snapshot, so you can read it yourself.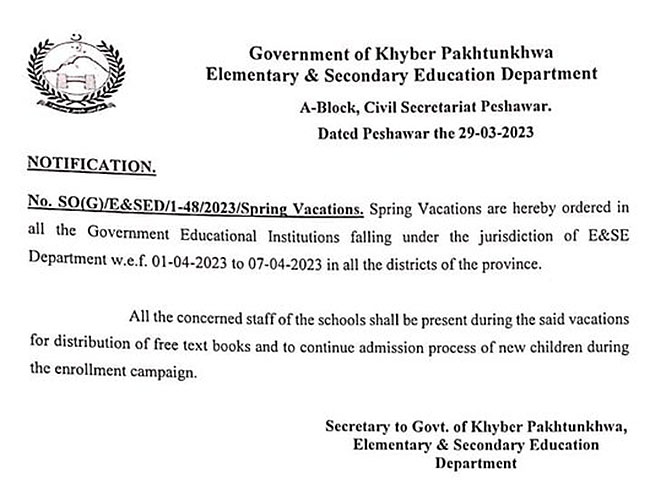 There are an unlimited amount of quality and imaginative learning activities during this summer break which students can perform.
For example, it would be a good opportunity for students to enjoy the spring season in these holidays by having different activities at home, like they can enjoy nature activities by planting spring flowers. Students can create spring crafts, and can also plan an evening picnic for outdoor reading, by taking a short trip to learn something new about the city and nature attractions.
Recently, Islamabad have also announced the details of spring holidays for its schools and collages. However, Islamabad have joined the spring holidays and eid holidays together, so students can enjoy single long break. If you are interested, check the details of spring holidays in Islamabad.