As general elections are making way, to be happened by 25th of July as expected. Politicians have started submitting their nomination papers from different constituencies, some have decided to contest from their respective belonging constituencies and some have planned to avail their prominence by contesting from different constituencies like Imran Khan, Shahbaz Shareef, Bilawal Bhutto etc did.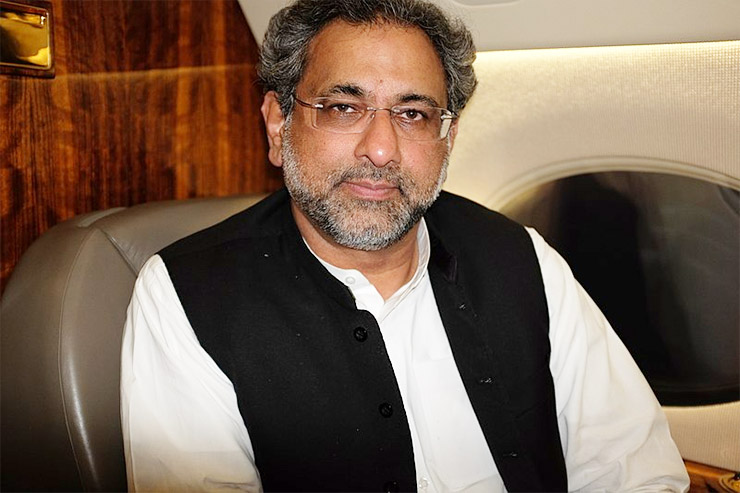 The LHC (Lahore high court) on Friday allows Shahid Khan abbasi to conest from his home constituency of NA-57, Murree. The written verdict of the court says that the Abbasi doesn't meet the requirement under the article 62 (F) (1) of the Constitution of Pakistan.
The two member bench headed by Justice Mazhar Ali Naqvi accepted Abbasi's appeal against the election tribunal decision for disqualifying him for life. On Thursday, the appellate tribunal found Shahid Khaqan Abbasi guilty for concealing facts in his nomination forms submitted for the constituency. He was disqualified under the banner of article 62 (F)(1).
During the submissions of nomination papers many politicians have faced the trial under article 62(1)(f) sometime their opponents took them to courts, sometime appellate tribunal rejected itself. Some of the Politicians who faced the trial in the recent time including Imran Khan, Jhangeer tareen, Sheikh Rasheed, and Khuwaja Asif. However, all three of them excluding Jhangeer tareen were lucky enough to regain their position where PTI member faces disqualification for life by Supreme Court of Pakistan a few months ago.
While talking to media after court's verdict former prime minister expresses his tension over the fuss created by appellate courts across the country. He said tribunal court has no authority to disqualify any person for life. My father purchased house back in 1974 and he had mentioned the price of purchase in nomination form and appellate court made the decision on the marketing value of the house, he added.
While later in the evening, he appeared in program of a TV channel to discuss about the issue. He had questioned the law under which the verdict had been announced.
"Election commission and Supreme judicial Council should take notice of making the election controversial" he remarked.
This article was written by Staff Member: Mahad Gujjar