The former Prime Minister Nawaz Sharif and his daughter Maryam Nawaz found guilty in reference of Avenfield flats case. Nawaz Sharif was sentenced to 10 years in prison and 8 Million fine and Maryam Nawaz sentenced seven years in prison and 2 Million fine while, Capt. (retd) Safdar was given a one-year imprisonment.
The Sharif family submitted the plea to delay the verdict announcement in front of NAB, which was declined. The National Accountability Court's (NAB) Judge Muhammad Bashir announced the verdict against Avenfield flats and ruled the order that apartments shall be seized by the Federal Government.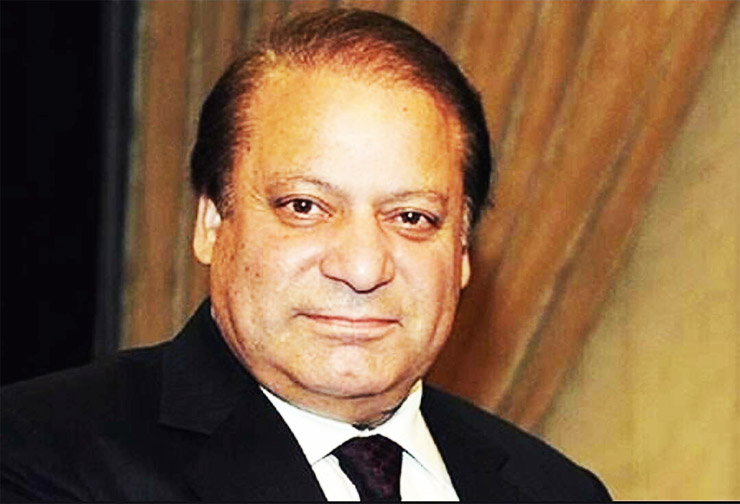 Moreover, Maryam Nawaz now cannot contest the upcoming general election of 2018. The Election Commission of Pakistan stated that Maryam's name will be removed from the ballot papers of NA-127. Nawaz Sharif and Maryam Nawaz were not present in the court and earlier on Thursday, requested to delay the verdict as they want to be in the court at the time of announcement but the court denied the plea and announced the historic decision in their absence.
The judge called the lawyers of both sides and didn't allow the media inside the chamber until he reached the final decision. The Sharif family is currently in London due to ailing Kulsoom Nawaz and heard the verdict at the Avenfiled apartments together.
Moreover, right after the announcement Maryam Nawaz tweeted, "The accountability court verdict has further emboldened us to fight against tyranny." She said that it was not a big punishment for "standing up to the invisible forces" in the country for the past 70 years. In another tweet, Maryam said, "Nawaz Sharif, you didn't get scared; you didn't bow down; you preferred Pakistan on your personal life. The nation is standing with you. You will emerge victorious,"
Furthermore, Shahbaz Sharif tweet right after the announcement, "Pakistan Muslim League (Nawaz) strongly rejects the verdict of the Accountability Court in the Avenfield case. History will remember this verdict in black words. The decision is flawed, politically motivated & has glaring loopholes." He further said, "The NAB court's decision is based on oppression & cruelty. The name of Nawaz Sharif was not mentioned in Panama papers nor was it there as owner of Avenfield flats." While disagreeing to the NAB's decision he tweets, "There is no denying the fact that NAB has dual standards of justice. Proven corruption cases have been pending before NAB for many years. Some as old as ten years but no action was taken. Justice on pick & choose basis is no justice.