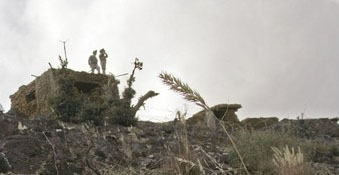 In South Waziristan, which have been militants' strong hold in Pakistan, the militant were again planning and executing some attacks. Most recent was the one which had killed 81 people by the militants. To stop them security forces again responded with an Air strike to weaken the hiding militants. Stats from Government suggest that 18 of militants were killed and three militant hideouts were completely destroyed during this air strike.
To be exact the air strike was directed towards the Ghund Mela village of Orakzai taking out many militants. Militants hiding in these areas are believed to be cause of countrywide on going violence in Pakistan, which mostly consists of explosions and bullet firings in few other cases.
In more than last one year the militants from these same areas launched many offensives and planned terror attacks countrywide and most of them were against the Security forces of Pakistan which include Pakistan Army and Pakistan Police. However in many other cases the normal public was also targeted in order to destabilize the country's peace.