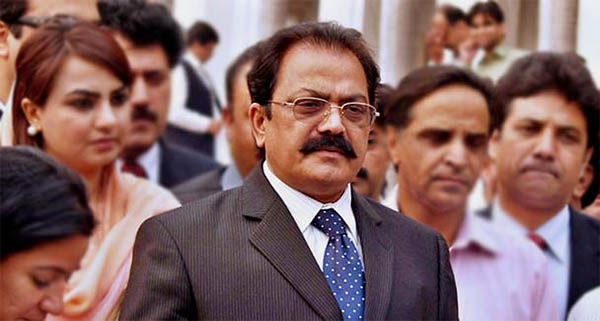 After the Prime Minister of Paksitan Mian Nawaz Sharif Landed back home from his foreign tour today a meeting was held between him his brother Shahbaz Sharfi who is Chief Minister of Punjab and the senior Ministers of Punjab about the Lahore incident of clash between local police and Tahir-al-Qadri supporters, the supporters of Pakistan Awami Tehreek (PAT).
As in incident police had opened fire on normal public, 8 civilians were killed on spot and 1 policeman was also killed. Also police was seen working under a civilian, Gullu Butt, who is allegedly Pakistan Muslim League – Nawaz (PML-N) supporter. Gullu butt was seen breaking vehicles and broke into a shop and its freezer to provide free drinks to police, no one stopped him.
By the way, after meeting about the incident, the chief minister Punjab asked Rana Sanaullah (the Law Minister) to resign from ministry or in other words Shehbaz Sharif sacked Rana Sanaullah. Rana have resigned after the CM had demanded resignation while he was in between a press conference.
Earlier Imran Khan, who is leader of of Pakistan Tehreek-e-Insaaf (PTI), asked CM Punjab Shehbaz and law minister Punjab Rana to resign but seems like Shehbaz Sharif saved his seat and Rana was held responsible for unconstitutional behavior of Police force present on the place of incident.
Rana Sanaullah is now history, lets see if that changes anything. Do share your opinions via comments below. Do follow us on Facebook and twitter by using options on right side of this page.