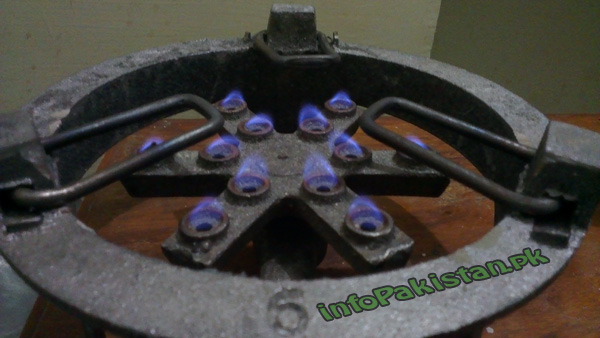 Year 2013 have almost ended, we are approaching 2014 with just two days remaining. The ruling party this year have changed but the problems of people of Pakistan are still the same. Winter season is on rise with chilling weather, temperatures are dropping and people are out of gas in their burners and stoves.
PML-N (Pakistan Muslim League – Nawaz) won elections this year with huge number of votes and they have stunning majority in Federal government as well as in Punjab (the highest populated province). Means the people have showed their full confidence in PML-N as they had made lots of promises about dealing with power and electricity shortages.
Here we are people of Pakistan having same of those issues. Its not one city or province, whole country is dealing with the severe shortage of Gas which also forces to stop the gas power electricity generation plants so people of Pakistan are not only facing problem of no gas in their stoves but also they are facing 6 to 8 hours of electricity load shedding.
Things were bad in Zardari Led Pakistan Peoples Party's Era but they are gone worse in this Nawaz led PML-N era. They have imposed tons of new taxes as they came in power, they have increased the prices or petroleum products and specially major increase in electricity tariffs. That means they are sucking more juice out of Pakistani People but they have very less to offer. They have been unable to deal with the Gas shortage. Pakistan Iran gas pipeline was a project which have been in development earlier but now its fully stopped by PML-N government and they keep showing some pricing concerns over it. If that is not workable the nawaz led ruling team must have some solution for people's problems.
PML-N had claimed before elections that they would deal with all problems of country but now they seem clue less, only they did so far is protecting the rich and nothing much is done for solving the problems of general public. Natural Gas situation is so bad the domestic consumers have not gas in stoves, Industry is getting gas for few hours daily, CNG gas filling stations for vehicles are closed in Punjab and they open for 3 to 4 days in other provinces and see miles long lines of people waiting to get some cheap fuel. Power sector is getting very less gas so people have to face 6 to 8 hours of load shedding and that is the condition of urban areas, people of rural areas which are 70% of total Pakistani population are deprived of electricity for 12 to 16 hours daily, sometimes even more.
May be things will get better near next elections again, but next time when you are voting do keep in mind that how were the first three to four years of government. Meanwhile, its also best time for PML-N to fix the things, deal with shortages, inflation, deteriorating currency and other major issues people are facing.
Do  give your opinions via comments below. Do follow us on twitter and Like on Facebook via options on right side of this Page to stay updated with the latest from Pakistan.