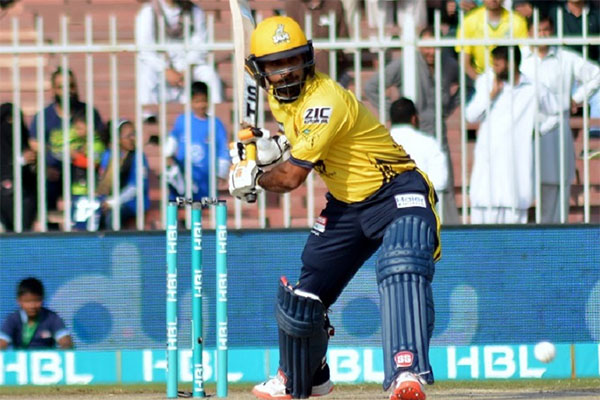 182 was the target given by Peshawar Zalmi to Karachi Kings after batting first. However, Karachi Kings did not been able to win achieve the target but they reached very close, as close as 179 runs. Match however was very close and was very tense for supporters of both the teams. On different occlusions the match became one sided but moments later it turned alive again, going back and forth many times. Match gone right to the last ball and the last ball decided the winner, as on last ball there was chance of both teams to win.
With seven FOURS and three SIXES Muhammad Hafeez scored 59 runs on 35 balls for the Peshawar Zalmi. Tamim Iqbal scoring 37 and Kamran Akmal scoring 30, did well in adding good numbers on total. After them about four performances under 2o enabled the Peshawar Zalmi to reach 182.
Ravi Bopara from Karachi Kings side took 2 wickets along with Muhammad Amir and Sohail Tanvir, who took one wicket each. Muhammad Amir was most economical bowler who given just 24 runs on four overs, plus there was a wicket, which he took.
From Karachi Kings batting side the Ravi Bopara was the man who with his 67 runs on 33 balls, put life in a dead match. He made the game alive once again, at a point when there was no hope left for Karachi Kings. He came too much close to winning the game for Karachi Kings. He was striking very hard with the bat but players and other side of wicket were getting out too quickly. So at end in the pressure of finishing off the game, he given a catch which ended his golden match winning kind of innings, but sorry to say it was not his or his team's day. However, his four SIXES and five FOURs were worth watching.
Second best scorer from the Karachi kings Side was James Vince, he scored 44 runs on 28 balls by hitting five FOURS and one SIX. Sohail Tanvir Scored 23 on 17 balls by hitting two SIXES and two FOURS. That is all from the Karachi Kings batting glory, however, they were unlucky today as they were not able to finish the game off.
Wahab Riaz took 2 wickets and given 29 runs while bowling 4 overs. Also he was most economical bowler of Zalmi bowling side today. Muhammad Asghar, Shawn Tait, Shahid Afridi and Darren Sammy were able to take just one wicket each.
Again, best of effort from both the teams and in the end Peshawar Zalmi emerged victorious. Today's match between Peshawar Zalmi and Karachi Kings was nothing but good cricket. More such matches will do wonders in promoting the Pakistan Super League (PSL). Which is going superb right now. May Allah Bless Pakistan.