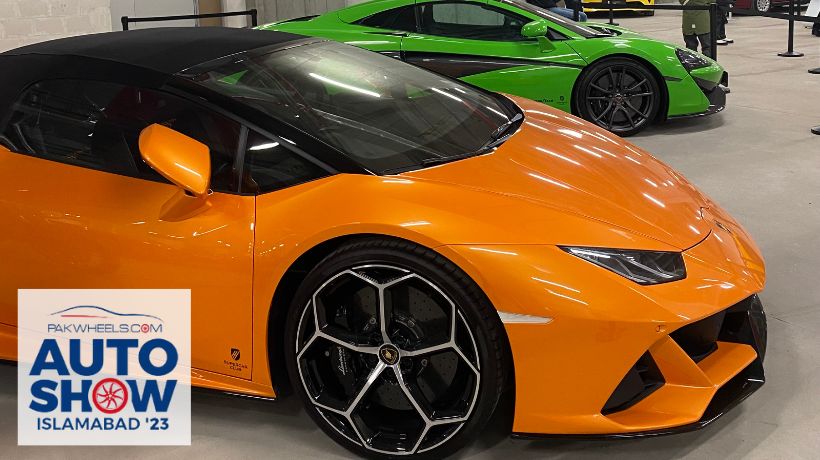 PakWheels have already revealed the venue and other details of PakWheel Islamabad Auto Show for March 2023. This auto show was due much earlier. Even it was scheduled in 2022 then later in 2023 but kept rescheduling and delaying due to different reasons, which included the political situations, bad weather on the given day and more.
However, finally, the Islamabad Auto show is ready to take place today, Sunday, March 5, 2023 from 12:00 PM to 08:00 PM. The venue for Islamabad Auto Show is 2F2F Formula Karting Car racing track Lake View Park, Islamabad.
Also previously the PakWheels events, like the auto shows and the car melas etc, always used to be free for normal public. Any private premises fee used to be applied. However, this time the entry to Islamabad Auto Show is not free at all, for the normal public. Entry ticket for the show will cost Rs. 500 per person.
Tickets of the event will be available on entry. To save any possible hassle, tickets can also be bought online on popular ticket booking site BookMe.pk and you will be able to enter the event by showing e-ticket from bookme app. There was also a discount previously, on buying Islamabad Auto Show tickets online, however, the discount deadline have already passed, now it will cost Rs. 500 per head both online and offline at the event site.
This Auto Show event is not to be confused with Car Melas of PakWheels. So, basically PakWheels organizes two kind of events for its fans, Auto Shows and Car Melas. Auto Shows are the events where different kind of unique and/or expensive vehicles of people are put on display, car enthusiasts get together, discuss vehicles, ideas or each other and admire the vehicles put on display.
While in PakWheels Car Melas are the events which are for buyer and sellers. The vehicles of sellers are put on display and buyer come and buy the cars if the deal goes through. So, it should be kept in mind that the event which is scheduled for today is an Auto Show not the Car Mela, so no buying and selling will take place on event.