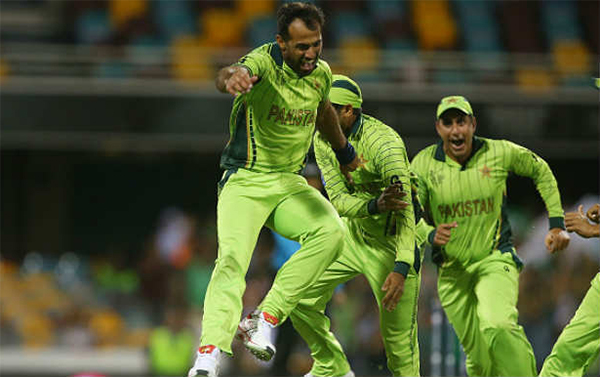 Until now in ICC Cricket World Cup tournament Pool B Pakistan have won just one match from Zimbabwe and lost two, each against India and West Indies. Actually, Pakistan losing from West Indies was a big upset as West Indies was near bottom on world ODI (One Day International) Cricket ranking. Also, West Indies had lost from a more weaker team Ireland.
These two losses put Pakistan on back foot and now than again they made the match against Zimbabwe look tough, which is irony because Zimbabwe also in bottom pool of ODI rankings right now.
Now coming matches are against three teams, in these are two weaker teams like Ireland and UAE, plus another stronger team South Africa. South Africa is playing very good cricket in this current World Cup, so match against them will be real tough. They already scored more than 400 Runs in this World Cup. By that they have broken the world cup all time highest score record.
Pakistan which is lost from India from huge margin of about 70 something runs and lost from humongous margin of 150 runs from West Indies have net run rate in negative. So if Pakistan losses from South Africa than than Net Run Rate will decide whether Pakistan will go to next round of World Cup, which is Quarterfinals Stage.
So to avoid being kicked out from world cup Pakistan needs to win at least two matches of upcoming three matches, that too with much bigger margin. Otherwise, our team will be coming back home. Tomorrow morning at 6:30 am Pakistan Cricket team will take on UAE and according to odds there is much more chance that Pakistan will be victorious team. Now we have to see with how much margin we win the game of tomorrow. Winning with respectable margin is important, so best of luck.
Do Follow us on twitter and LIKE on Facebook from options on right side of this page. Also, do share your opinions in comments section below.