Pakistan was already in talks with the Turkish officials to get 30 attack helicopter. Its now confirmed that Pakistan is getting Turkish built 30 attack helicopters. Both Pakistan and Turkey announced the move. The helis being purchased are Turkish Aerospace Industries' (TAI) T129.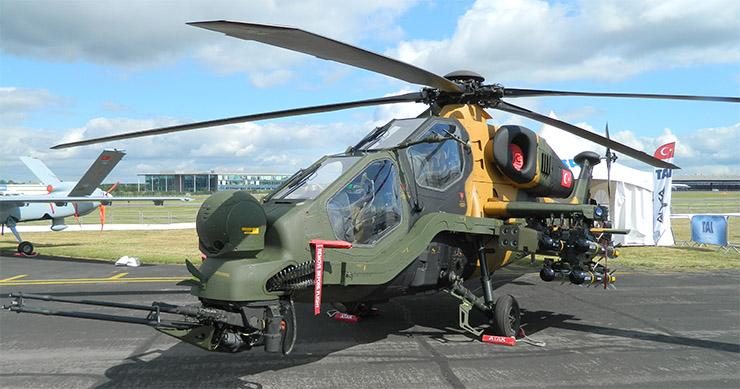 In recent years Pakistan made several other deals like that, which include a number of fighter helicopters from Russia as well as recently a deal with united states for 12 US-built Bell AH-1Z Viper Helicopters.
The actual price of deal with Turkey has not been disclosed but according to an estimate mentioned on various places in media, about 1.5 Billion USD are likely to be the costs to Pakistan for these 30 attack helicopters.
This have been good few years that Pakistan once again have put attention to upgrading its attack helicopter fleets. Along various others one helicopter, I knew Pakistan already had was Cobra helicopter. But in recent years again its really nice to upgrade the fleet and add many of them. These will specially be in helpful in war against the terrorism.