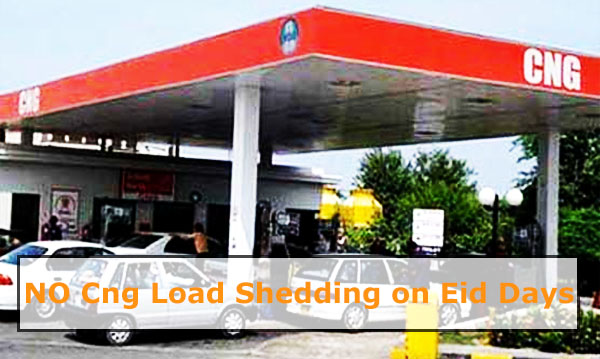 Punjab govt have announced no CNG Load Shedding on days of Eid al-Fitr 2014. CNG will remain continuously open from 6 am Monday 28 july to 6 am Friday 2 July. According to Punjab government this special schedule for CNG load shedding on eid days is devised to facilitate people traveling to their hometowns inside Pakistan.
Let me remind you, in Ramadan CNG was only available for 18 hours in whole week, it was Monday and Thursday, from 6 am to 3 pm on both days. So due to this very short window of CNG opening for people of Punjab, majority of people didn't even bothered getting the Gas during Ramadan.
It is also most likely that same 18 hours a week schedule will be back in action as soon as we get past days of Eid al-Fitr. Now the question which needs some attention to and which needs to be answered is, if Pakistan really have severe shortage of Natural Gas, how on earth govt will manage to give non-stop CNG on five days of eid? Also, keep in mind that these are days when traveling of people is peak and every available wheel is country is turning.
We will keep you updated, do Like us on Facebook and Follow on twitter, using options on right side of this Page. Leave your opinions and comments in comment section of this post.