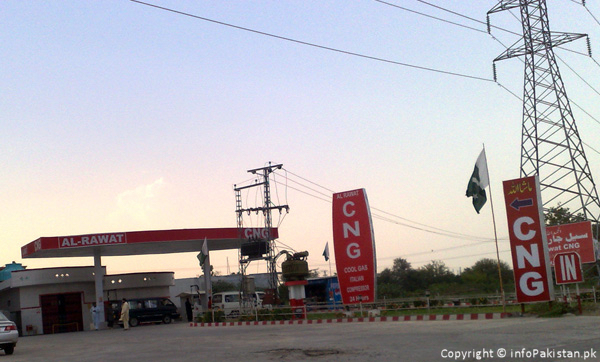 What else can you expect from a Government which is highly not capable of managing things. Now after having all sufferings from the electricity load shedding Pakistanis had finally to see this day when they will be facing so called "Gas Load Management Plan". According to this plan initially the people of Punjab and NWFP will remain without CNG for two days each week. This will not happen for days or week or a month, the plan is to repeat it the whole winter, initially it would be from 15th Nov, 2009 to 15th Mar, 2010.
This is the time when the people of Pakistan were expecting that government will fulfill its promise of ending the electricity load shedding they have now to bare the other kind of load-shedding which is being called the "Gas Load Management Plan (GLMP)".
The disadvantages of this decision will be severe this will immediately effect the economy and cause the inflation. As the cost of using petrol instead CNG for travel is 5 to 10 times more than the CNG. Now Imagine when people will have to use the Petrol to transport the daily used items and food they have to pay much higher for this and on same time they will charge consumer much more.
This is like throwing the nation back into the dark age. If there is really shortage of Gas in the country there are many ways to deal with this, one of them may be to import gas, such a project was on its way, which is called Pakistan Iran Pipeline but don't know how and when would our government will be able to complete this.
As most of previous governments, another disability of this government is the vision of future. They are highly unable to figure things out that what is going to be happen in near future and act accordingly. They would have idea very much before by looking into the increasing demand, that they are gonna face the gas shortage in the future.
Past shows once a thing is gone wrong you should not expect any thing better for years, as this government have introduced a new kind of load shedding for people of Pakistan, now I can see it prevailing it for many years, at least till the current ruling is in charge.
I hope that the leaders would now be understanding the gravity of situation and would deal with all the things wisely. And I hope that we Pakistanis would not have to listen about anything like "Food Load Management Plan" or "Water Load Management Plan" in the future.