Shehbaz Sharif had received six names to pick the Chief of Army Staff and Chairman Joint Chiefs of Staff Committee from. Shehbaz Sharif has picked Lt. Gen. Asim Munir as army chief and Lt Gen Sahir Shamshad Mirza as Chairman Joint Chiefs of Staff Committee.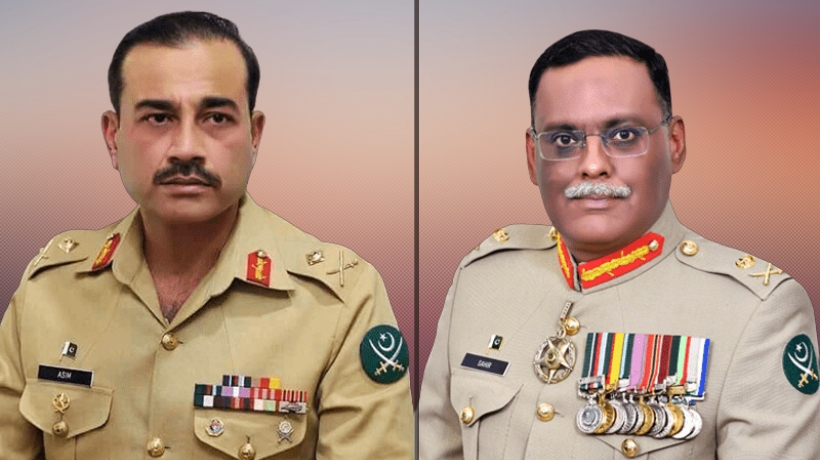 Also, on the matter information minister Marriyum Aurangzeb tweeted and informed about the decision. She said in here tweet, "Prime Minister Muhammad Shehbaz Sharif using his constitutional authority have picked Lt Gen Sahir Shamshad Mirza as Chairman Joint Chiefs of Staff Committee and Lt. Gen. Asim Munir as Chief of Army Staff. In this regard the summery have been sent to President of Pakistan". If you are interested, the tweet is as follows,
After Marriyum Aurangzeb the defense minister, Khawaja Asif, also expressed his views. He requested people to not view the decision through the political lens. Also, he mentioned Imran Khan and president Arif Alvi in his tweet. Tweet which was in urdu, translates to "Advice has been sent President Alvi, now it is test of Imran Khan that if he wants to strengthen the department of national defense or want to make it controversial. It is also the test of president Arif Alvi that he will act upon the political advice or the constitutional advice. As supreme commander of armed forces, it is his responsibility to protect the institution from the political conflicts".
Also following is the tweet by Khawaja Asif, which I just mentioned and translated above from urdu.
Later on after having meeting with Pakistan Tehreek-e-Insaf (PTI) chairman Imran Khan at his lahore residence, as well as top leadership of PTI including Shah Mehmood Qureshi, Asad Umar and Fawad Chaudhry, president Arif Alvi approved the nominations made by Prime Minister formally.
President Arif Alvi promoted the both Lt. Generals, the term of new Chairman Joint Chiefs of Staff Committee, Lt Gen Sahir Shamshad Mirza, will start from November 27, 2022. On the contrary the term of new Chief of Army Staff Lt. Gen. Asim Munir will start from November 29, 2022.
Later on both President Arif Alvi and Prime Minister Shehbaz Sharif held separate meetings with two newly promoted generals. Shehbaz Sharif congratulated the new appointees in his following tweet.
The official twitter account of President office also sent several tweets about the meetings of President, Dr. Arif Alvi, with new appointees, one of those tweets is as follows,
It was great to see that this process of nomination and approval of new chiefs have been completed without any further political controversy or unnecessary delay. Now I wish best of luck to both new appointees as well as Pakistan army for smooth transition, also I wish and Insha Allah our armed forces will get stronger with each passing day in capability to defend the country from any external as well as internal threats and enemies.