Rohtas Fort in situated near Dina on Grand Trunk (GT) Road on the way to Lahore. It is about 103 KM away from cities of Rawalpindi and Islamabad, drive of about 90 minutes. If you are planning for a day out these days, Rohtas Fort is one of the places to consider.  Rohtas Fort (aka Qila Rohtas) was captured from Hari Krishan Rai in 1539 by Sher Shah Suri was renamed then to the Rohtas Fort. It is good piece of history, you will find much to see, lots of walking involved in seeing different portion of Fort. Best is to visit the place when its not too hot out there, don't even think to visit it in summer other than some pleasant weather day. Do take a camera(s) with you to capture some good shots and have them with you. We did the same, will share pictures in some upcoming posts.
Map From Rawalpindi/Islamabad to Rohtas Fort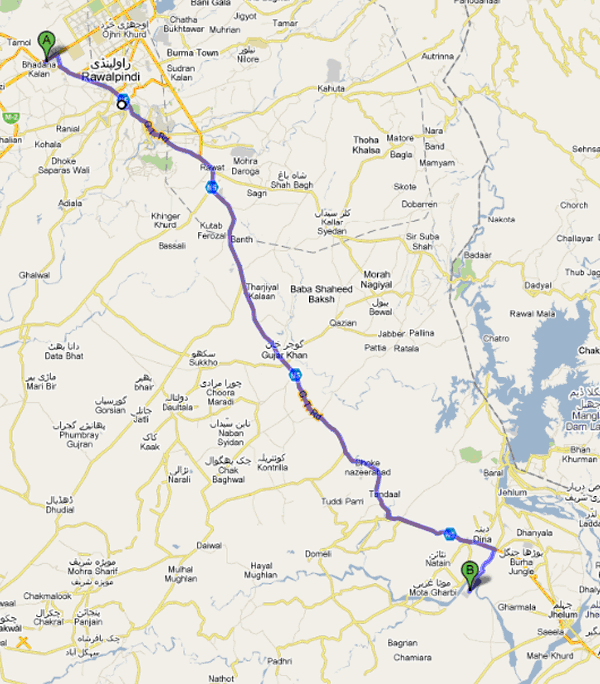 View on Google Maps
Map From Lahore to Rohtas Fort
From Lahore, Pakistan the fort is about 196 KM away and is drive of 2.5 to 3 hours Via GT Road.