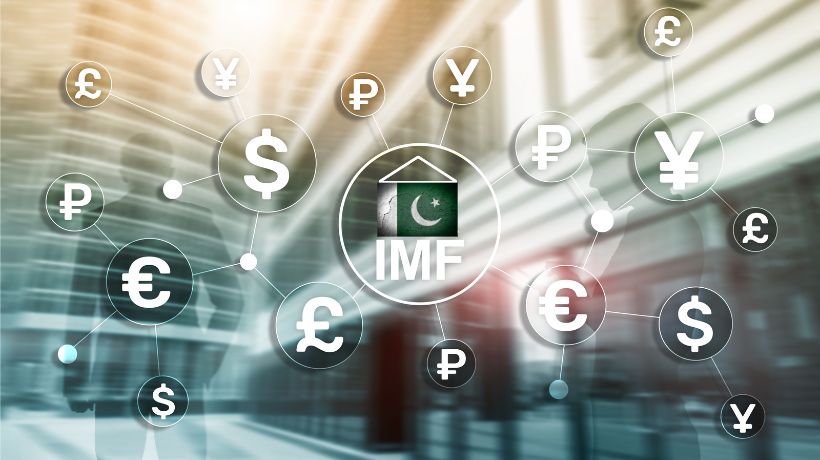 Pakistan have reached an understanding with International Monetary Fund (IMF) in a staff level agreement. In the agreement it have been agreed that IMF will lend Pakistan with the remaining $3 billion USD in three upcoming installments. This is part of IMF bailout plan and related agreement which was reached in 2019. IMF have already payed Pakistan $6 billion USD, however, disbursement of remaining $3 billion were delayed due to disagreement between IMF and Govt of Pakistan on certain terms of the bailout plan.
Now according to the latest news, IMF have agreed to resume the disbursement of funds to govt of Pakistan. However, as this have been decided in a staff level agreement, a confirmation and approval from the IMF executive board is still pending, however it is highly likely after the staff level agreement which already have been reached.
This disbursement, if goes through, will put off some of pressure from the Pakistan's economy and will deal with scarcity of US Dollars in the country. Also, according to some experts a danger of default which was looming in the country, will now subside if the funds are disbursed on time.
Pakistan had put many curbs on imports of many daily use items and even more restrictions on luxury items. Many vehicle manufacturers were not able import CKD (completely knocked down) car kits due to these restriction. All these restrictions were there to slow down the rate at which US Dollars were leaving the country. Now after the money will be disbursed, the import restrictions are expected to go away.
In first installment IMF is expected to transfer $1.1 billion USD. The amount itself is not big enough, however, many other banks and countries will go ahead with their loans, as they had it in terms that Pakistan have to be in a position to convince IMF that they will be able to payback loans, only then they will go ahead with their loans. So, overall, it is not just $3 billion USD, much more to come if the deal with IMF goes through, which is expected in coming days.
Pakistan economy have a big problem, it is import based economy, our imports are much more than exports. And if Pakistan does not take enough steps to increase the exports, out debt will keep mounting. Along with other industries, IT industry is also one avenue which Pakistan can use to get out of debt. India's IT exports per year are about 200 billion US Dollar, bangladesh have 60 billion USD yearly IT exports while Pakistan stands at just 2 billion. Pakistan have much more potential as compared to Bangladesh, we already have IT talent but opportunities and govt support lacks. Many international services and companies like Paypal and Amazon are not operating in the country. Amazon have very limited presence, while many others like social media giants and many more are just absent. Its responsibility of govt to put the attention on IT industry as well as other industries to increase the exports.
However, for now it is great news that IMF is finally considering the resumption of bailout plan, for which this current govt have been trying for long time with no success.