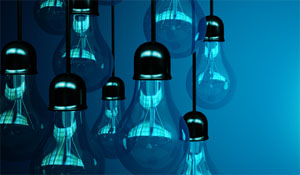 Now a days people of Pakistan specially Punjab are facing the worst electricity load shedding of history comprising more than 12 hours daily. This is due to the worst performance of previous government. They have done noting to solve the country's biggest problem, which is shortage of electricity. Things were even better before the previous government of Pakistan Peoples Party (PPP) and gone worse due to non payment of fuel to the stakeholders providing fuel to electricity generators. They kept taking the bills from consumers but not payed the cost of fuel, each month they were owing more than previous to fuel providers, circular dept increased, which resulted in partial or full closure of some powerhouses.
As the PPP government is gone and caretaker government took over under the Zardari (Co-Chairman of PPP) as president, things gone even worse. Now electricity is not available for more than 12 hours for both Industries as well as the household consumers. This increased the problems of Pakistani people even further. Also Industries as well are not operational even on half of their production capacity, resulting in tremendous loss to individuals as well as country on exports against the potential revenue we can earn by that.
Also, as the very basic element for Industries to run, the electricity, is not available for them, the foreign investment is no more coming in. Previously invested foreign money is either long gone or inverters are pulling out right now. There are less hopes that the current caretaker government will do any good for now, people of Pakistan will have to look up to the upcoming government to be elected by the Pakistan general elections 2013 to be commenced on 11 May, 2013.
Do share your opinions about this by commenting below. Also join/follow us on Facebook  and twitter for latest updates.