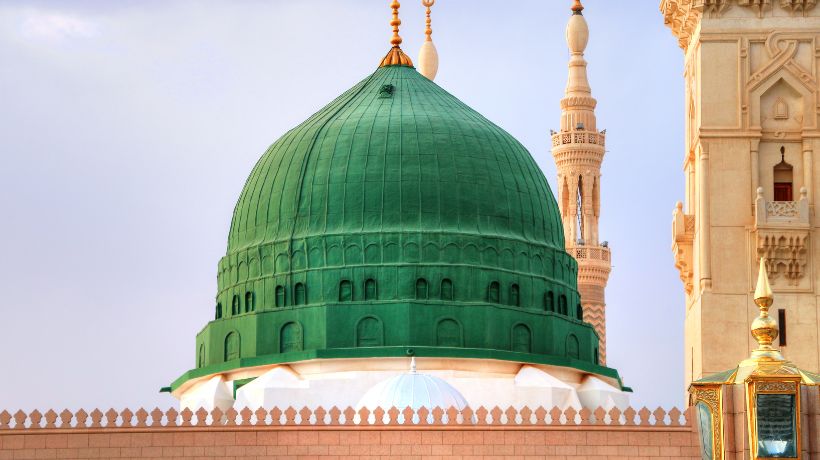 In the year 2023 in Pakistan the date for the Eid Milad-un-Nabi, according to recent moon sighting for month of Rabi ul Awal, is Sep 29. Each year, the 12th of Islamic calendar month Rabi ul Awal is celebrated as Eid Milad un Nabi by majority of muslims across the world. 12th Rabi ul Awal is popularly believed as the birth-date of the last Prophet, Muhammad (Peace Be Upon Him).
The holiday for Eid Milad un Nabi 2023 is expected on Friday, Sep 29, 2023 in Pakistan this year. The holiday is almost confirm. As soon as we receive a confirmation of a notification from govt we will update you with the information. Each year Pakistan regularly observes the 12th of Rabi ul Awal as national holiday.
On Eid Milad un Nabi people from many sects of Muslims organize events where they recite different texts in which they praise the Prophet Muhammad (PBUH) and tell stories about his life. Such events are called Millads. People also decorate their houses, streets and even mosques with lights on the event. People do all these things with utmost passion and respect for the prophet Muhammad (PBUH) and to celebrate his birth.
So, to allow the people to celebrate the birth of Prophet Muhammad (PBUH) and the Eid Milad un Nabi, the day is observed as National Holiday in Pakistan. In addition to Pakistan, also there are other countries which observe the holiday on 12 of Rabi ul Awal for Eid Milad un Nabi Celebrations. These countries include India, Tunisia, Lebanon and Indonesia.
Though India is not a Muslim majority country however, a big chunk of its population is comprised of Muslims. According to an estimate over 180 million people of Indian overall population are Muslims. This makesup for nearly 15% of total Indian population.
Anyways, feel free and get ready to celebrate on Friday, September 29, 2023 as Eid Milad un Nabi holiday. As the holiday announcement is almost certain. We will share screenshot of the notification here on this page, as soon as it is issued by the Federal and the provincial governments of Pakistan. So keep the link with you and check back. Or you can also subscribe to our web/push notifications via bell icon on bottom right corner of this page with latest updates. Do not worry, we do not annoy our readers with too much notifications and also these notifications can be turned off anytime.
Coming back to the topic, another good thing about the Eid Milad un Nabi holiday in Pakistan for year 2023, is that it is coming on Friday. So people will have three consecutive holidays to celebrate and enjoy. Families can travel to their loved ones. As, in Pakistan there are lots of people who live in cities but they have part of their families back in the villages, so it will be a good opportunity to travel back and spend few days together. As the Eid Milad un Nabi combined with the weekend, will make full three days of holidays and lots can be done in those three days.
You might also be interested in checking the other holidays offered to students, office goers and the bankers for the year 2023, for this purpose, do check following links.