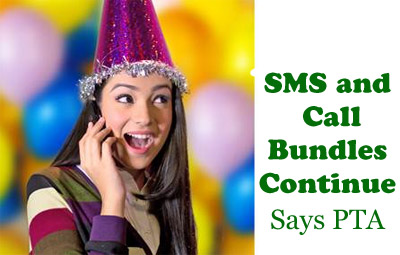 A letter from Pakistan Telecommunication Authority (PTA) for mobile operates was issued yesterday. The letter had instructed that all chat packages, Voice and SMS must stop immediately.  Cell phone operators and general public interpreted it as all of Call and SMS packages are being banned by PTA. However, PTA today gave a further clarification on the matter. They mentioned that by chat it means the public chat room services which are being offered by Cell Phone companies, not those call or SMS bundles which people use to talk to their relatives and acquaintance.
PTA had used the words in letter like "All chat packages (Voice and SMS)", which made all the confusion and every body online and all news websites misunderstood it. If they could have used the "Chat room services", it would have not been so big controversy. I guess now Pakistani Government organizations must learn to use the unambiguous language in all their official letters.
Anyways, its still good that those call and SMS packages will continue without any interruption and you can still enjoy those Voice and SMS bundle packages to call your loved ones and acquaintances on much lower rates the normal.
Do give us your opinions via comments below. Do follow us on Facebook and twitter using the options on right side of this page to stay updated with latest information.