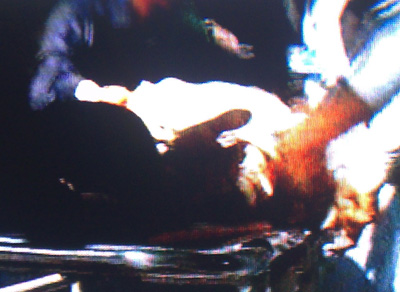 Blast in saddar Rawalpindi Pakistan Targeted a bank near Shalimar Hotel and the PC Hotel saddar. At least 22 people are dead according to the  latest information. The most of people are those which were in the bank. Because of the start of month lots of people were there in the bank to take out their salaries and use the ATM machines. This factor contributed towards the higher death toll.
Today the most of the schools and educational institutions were opened which were initially closed due to the risk of terror attacks.
All the dead bodies were sent from the blast site and 13 already arrived at DHQ hospital. The blast is probably the reaction of militants against the Operation Rahe Nijaat.