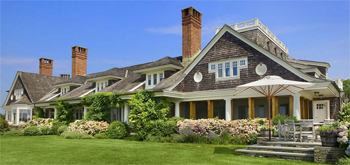 Home buying or selling is one of the most important financial decisions people make, yet they give little thought to finding the real estate agent who best caters to their needs. Agents are often solely chosen based on the recommendation of family, friends or an ad in the newspaper. However, choosing a right real estate agent can save you time, effort and annoyance in finding the perfect home or selling yours at the maximum possible price.
The real estate portal Lamudi carried out a survey and came up with a list of pointers one needs to follow to identify the best real estate agent:
Experience:  Seek for agents who have been in the industry for at least three years because experience is one of the most important indicators of success in this sector.
Realistic self-assessment: A competent agent should be able to explain his competitive advantages over his peers. His statements will give insights about his skills and his knowledge about the market.
Digitally equipped: Times are changing. Technology and gadgets are becoming a must, even for realtors. If a potential agent isn't familiar with multimedia presentations, digital measurement devices or tablet computer, he won't be able to effectively reach the target group for his clients.
Realistic price estimation:  From sellers' perspective, a trustful agent should give them realistic price estimation for their property. Be skeptical to those who quote a figure exceptionally higher than the rest, because they probably pitch for themselves by raising false expectations.
Individualized marketing strategy: Ask the potential agent about how he markets a property. If he hastily suggests mainstream ways like placing an ad in the newspaper  or listing it on the internet, it could turn out to be inefficient. The agent needs to outline a concept to identify the target market for a property and devise marketing strategies accordingly.
Expect a home–buying education not a standard purchase: Professional agents should have detailed advices for every state of the process and guide their clients as the home-buying process  unfolds.
Extensive listing of properties: Most important, an agent should always place the buyer's needs ahead of their own. He should inform his clients about all suitable inventories on the market, rather than just the listings he is being paid for. The agent should not waste time on properties which do not match your needs.
Selecting the right real estate agent for the house buying/selling process is half the success. Follow the 7 pointers will help you find the competent guide who successfully leads you to you.