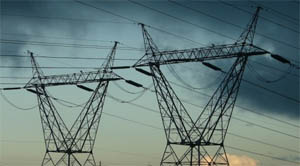 The two days of elections were electrifying for nation as on two election days the uninterrupted supply of electricity was provided to the nation, many people seem happy that just two day, but they got some time with uninterrupted supply of electricity.
Now elections are long gone and nation is back into the worst of darkness again. The electricity is just seen for 6 to 9 hours a day in cities of Pakistan, don't even bother asking about remote rural areas. People where were thinking to improvement of things are pushed into worst of darkness. Elected parties still did not came into power yet but the caretakers are doing worst at this time. Country really can feel that it is being run by Zardari, remember Zardari led government did not done any good for country in last five years and people of Pakistan rightly punished Zardari's Pakistan Peoples Party (PPP) by not voting for this party in three of four provinces making PPP the party of just Sindh province.
Now people of Pakistan are experiencing worst of all time load shedding of electricity. Though I had voted for other party but all my hopes now are associated with the winning Pakistan Muslim League – Nawaz (PML-N). This party is soon coming in to the power. I will hope that they will resolve this electricity issue as soon as they come into power. I have what so ever no hopes at all from Mr. Zardari or the care takers.
PML-N will now have to perform to regain the same kind of mandate they got in these elections. I wish them best of luck and wish that they can resolve this problem (along with other issues Pakistanis are facing) as soon as they come in to power. Remember people of Pakistan are more aware then ever now, so please perform. May Allah help people of Pakistan and help them in resolving their problems.
Do share your opinions via comments below. Do join us on Facebook and twitter to be aware about latest happenings and info from Pakistan.