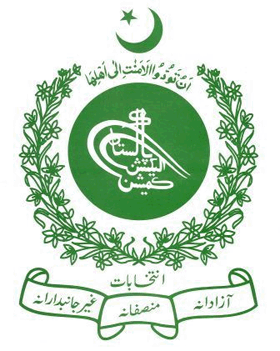 The voter verification and registration period was just extended by the elections commission of Pakistan recently after the registration process was not completed within previous deadline.
If your vote is not yet registered, get it registered as soon as possible, so that you can vote in upcoming Pakistan elections which are scheduled to held in 2013. Being able to cast the vote is right of every citizen. Where as actually going and casting the vote is responsibility of every citizen. Your vote is very important, it decides your future, so I will insist that you get your vote registered, so that on day of election you are able to actually cast the vote. The vote registration process for Pakistan elections 2013 is fully described further below into the post.
I was recently visited by the verification team from election commission, they check your records or otherwise if your or anyone in family don't have their vote registered, they provide you with the form which can be filled with information of multiple people in your family.
Following are images showing the nature of forms, also after images I will link to a downloadable PDF containing the 'vote Registration form for Pakistan elections 2013'. You can print this PDF, fill info of all family members and submit into the election commission office of your area.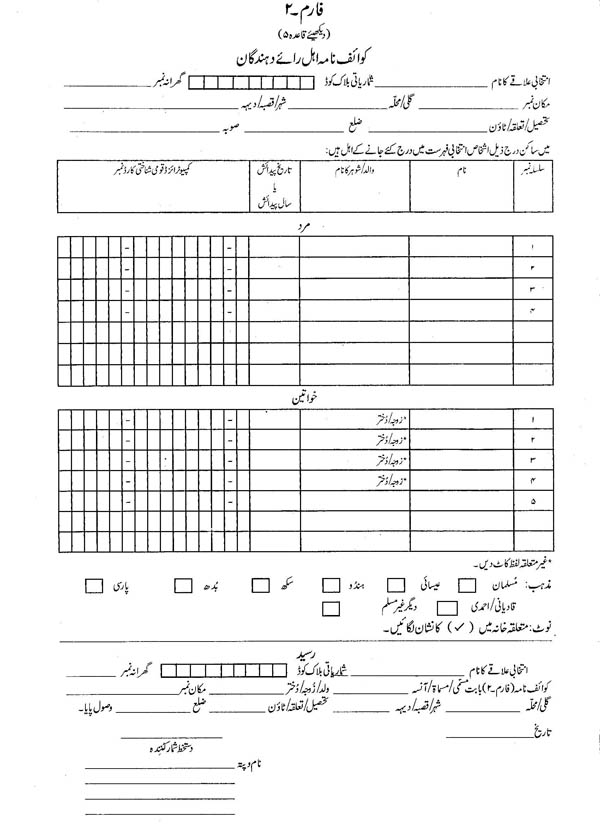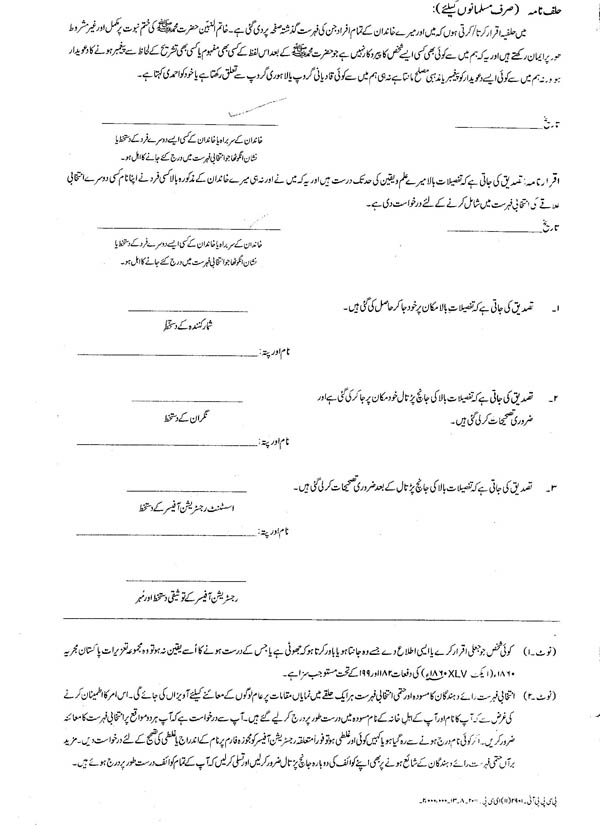 Above were just the screens, download the printable form here: Vote Registration Form
To download the printable form in pdf format, right click the link above, choose "Save Link as" or "Save Target as" and save on desired location. You will need to "Adobe Reader" to open this file, you can download for free from internet, if you don't have installed already.
If you are not visited by the Pakistan elections commission staff yet, just download the form, fill it and submit to the "Assistant Election commissioner / Registration officer" in your area. To get information about 'Registration officer' of your area you can call on following numbers.
+92-(0)51-9201975
+92-(0)51-9206062
Redirect back your questions and feedback via comments below. Subscribe to us via email, follow us on Facebook and twitter, all from right side of this page.