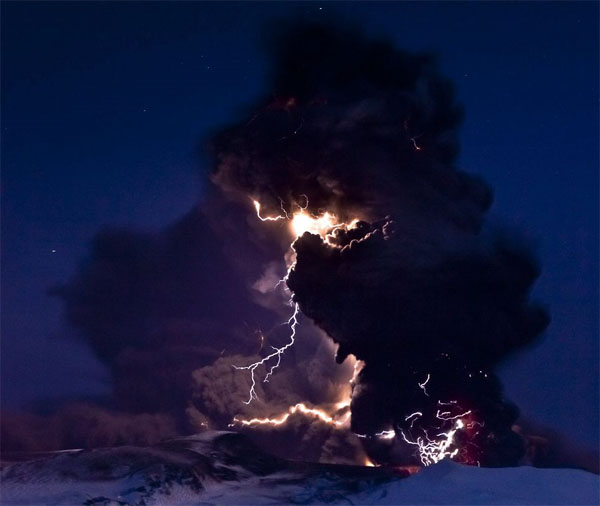 This European volcanic eruption bring the Air Travel across the Europe on halt on just first day of eruption. The ash cloud in the air formed by this volcanic eruption made it impossible for Air Planes see and navigate through the air space. On just first day it had affected about seventeen thousand flights and hundreds of thousand of passengers scheduled to board those flights.
Eruption still going strong by putting more and more volcanic ash into the atmosphere making it impossible for any air plane to travel through the atmosphere and subsequently putting all the air traffic on halt across the most European airspace.
This have been told the effects of eruption will last six months and these will continue to disturb the air traffic for at least six coming months. Lots of flights from Pakistan to Europe had also been canceled due to this eruption.