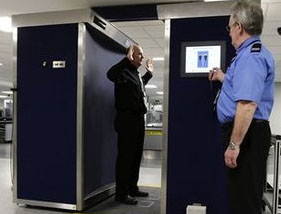 United states had additional screening procedures for 14 countries including Pakistan. Most of these countries were the Muslim countries and they had to go through this extra screening which included x-ray scanning of body in order to check for any weapons, illegal or dangerous stuff. Lots of people felt humiliated and disliked this extra scanning procedure.
Now United States have discarded these procedures and introduced the new profiling procedures which mainly rely on intelligence information and target the people for security check on base of intelligence information about a possible suspect the factors will include age, height and many other information about the suspect. Then this info will be used for security checking of specific number of people.
The old screening procedures were very much hated specially by the people of countries for those they were meant for. Pakistan was also having top level dialog on the issue with US letting them know that these procedures are being cause of new hatred for them and must be discarded.
A US official in Washington told Pakistani media that this change was result of Pakistani leadership's engagement with them on the matter.
New procedures are very much appropriate as only the suspected individuals or less number of people will have to go through the additional procedures.