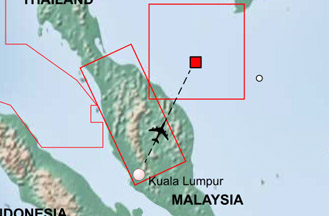 There would be hardly anyone who would not have heard about the mysterious disappearance of Malaysian Airlines flight MH370 on 8th of march 2014. The flight took off from Kuala Lumpur city of Malaysia on 8th this month and it was scheduled to land in Beijing China on same date. But just couple of hours into the flight, the plane just vanished. It lost all the communication links, it was last spotted by a radar on location marked by red dot in map depiction on left. The white dot shows the point from where the plane took off. Plane still had more than 10 hours of journey ahead of it.
Mysteriously, search teams in extensive search operations in open sea specially area near it disappeared have absolutely got no clue at all, of plane going into the water. I neither detected by any radar in world after just vanishing. Authorities found out that two of passengers on board one 18 year old and other 29 year old were traveling using stolen passports. But in insight of their investigations they ruled out the possibility of any of them being involved in highjacking of this plane and landing private property.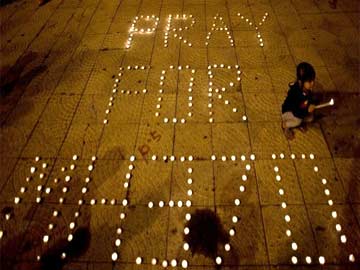 Mysterious and shocking thing is literally tens of thousands of satellites are orbiting the earth of which a big portion of them are continuously taking pictures of earth mapping it, taking real time data but not one of them captured or recorded anything about plane if it was flown away by force.
Plane had 227 passengers and 12 crew members, making the human count on plane 239. Most of passengers totaling 152 were from china, 38 along with 12 crew members totaling 50 were from Malaysia and plane had few other people belonging to 13 other nations.
Search operation is in progress, along with Malaysian search and rescue teams, the search teams of other countries like Australia, United States and many other are helping out as much as they can. Lots of false alarms have also been observed in the process including some oil in sea which later doesn't seem from MH370, a misinterpreted object from a satellite picture shot. Also some claimed that they have found indications that the plane gone down in Indian sea. Which by the way is fully out of the way of where plane was going and its at least 5 hours journey by same plane from the spot where it was vanished.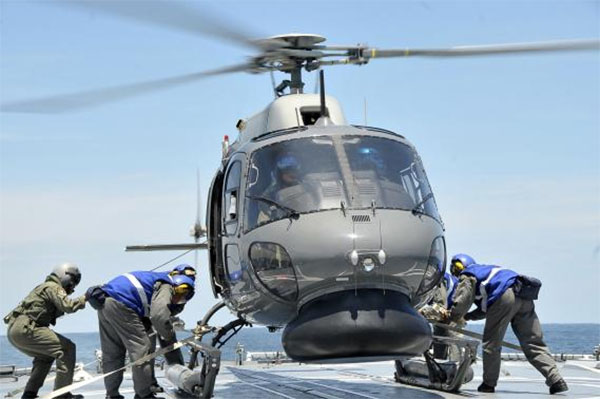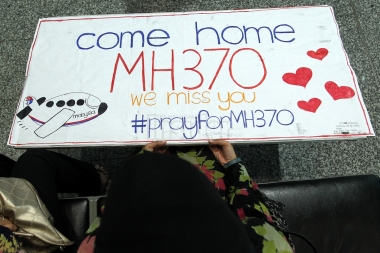 According to some sources the US investigations claimed that communication systems on plane were deliberately switched off and plane was forced to take a turn towards Indian sea.
At least 24 families of people on board have claimed that phones of people on board are still ringing. Which worsens the mystery and gives some hope that people on board may be alive somewhere. All kinds of analysis, speculations are coming, lots believing that plane may have been hijacked and landed on private property while lots of other reports differ the notion.
One thing is common world wide, people are praying for the people on board and hoping for a miracle which brings the passengers and crew back safely. Lots of images in this regard have been seen online with lit candles, boards with best wishes for passengers of MH370 and even models like two praying hands and much more. Also whole world is concerned about those 239 people on board of flight MH370. Hashtags like #MH370, # MH370live and #PrayForMH370 have been and still trending world wide on about all top social media websites.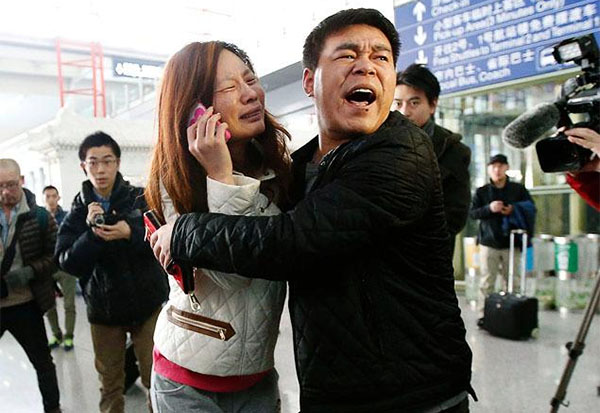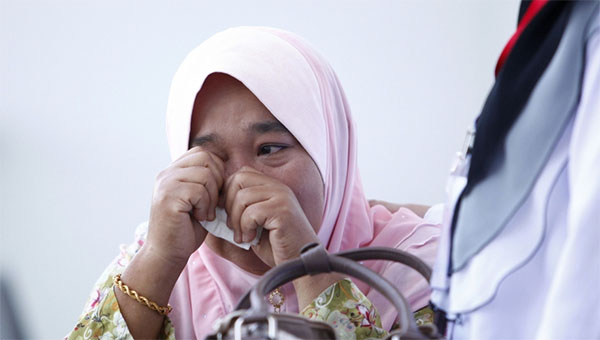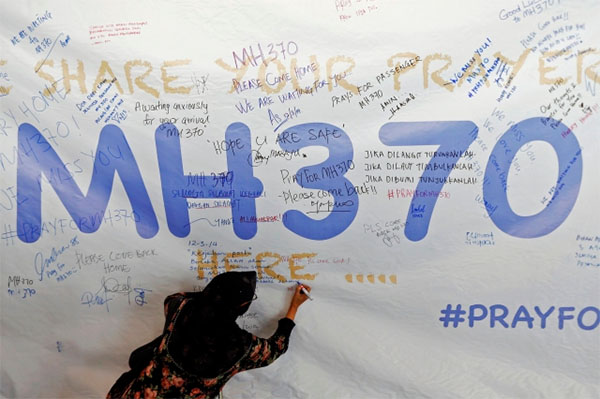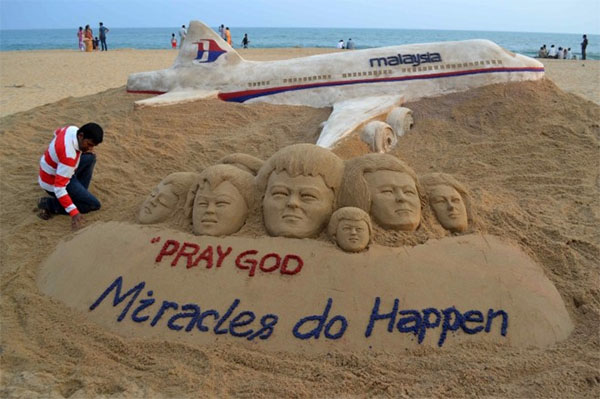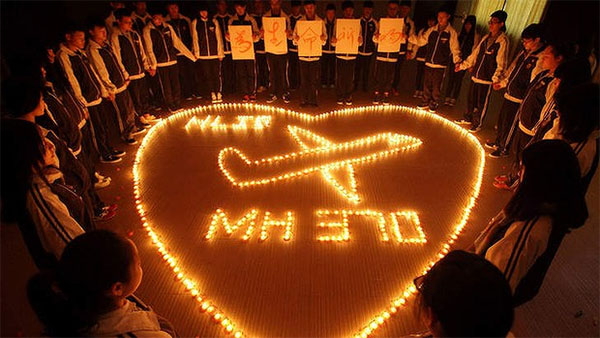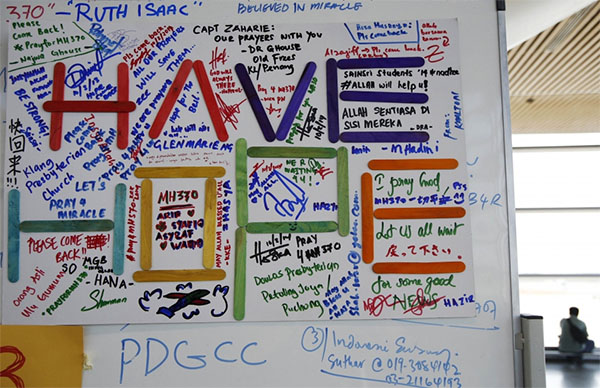 Do share your thoughts in comment section below. Do follow us on twitter and Like on Facebook from options on right side of this page.