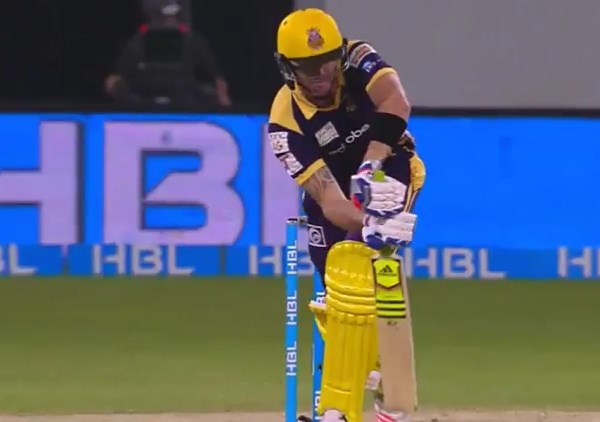 Before today both the Quetta Gladiators and Peshawar Zalmi were winning each of their matches in current first season of PSL (Pakistan Super League). So this match was destined to break the winning streak of one these two great teams. Well, that happened, when at absolute end of the game Quetta Gladiators defeated the peshawar Zalmi by 3 wickets.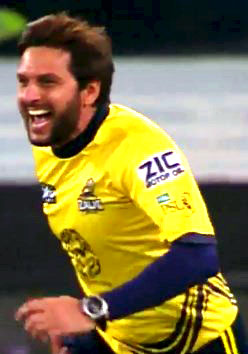 The game was absolutely intense, as both of the teams performed very well and fought for the victory. In this game, I can safely say that both of these teams truly deserved this victory, but than one had be declared a winner, which Quetta rightfully was.
While playing first Peshawar Zalmi scored 135 runs, Darren Sammy was the best scorer, who scored 48 runs on 31 balls with four SIXES and just one FOUR. Second best was Shahid Yousaf who scored 21 on 25 balls with just one boundary, a FOUR. Awfully, Shahid Afridi did not scored on thing on just 2 balls his fate was catch out, as usual. In the process from Quetta Gladiators side Muhammad Nawaz took 3 and Umer Gul took two wickets. Anwar Ali and Zulafqar Babar also managed to bag one each.
Coming to Quetta Gladiators batting side, all players given mixed batting performance. However, Kevin Pietersen leaded the scoreboard with 35 runs on 29 ball with help of two FOURs and one SIX. Trailing him was Sarfaraz Ahmed the captain, who scored 21 on 24 balls with help of two FOURs. From the bowling side, Peshawar Zalmi, Shahid Afridi and Wahab Riaz managed to take two wickets each. Also all other bowlers, Shawn Tait, Muhammad Asghar and Junaid Khan manged to take one wicket each.
Am0ung all the Peshawar Zalmi bowlers, the captain Shahid Afridi was most economical who given just 17 runs in Four overs he bowled, with one maiden over. Most expensive bowler from the Zalmi side was Shawn Tait, who given 32 runs in four overs he bowled.
Stats are one thing but overall this match was a thriller, till the very end, the last ball of the match no one knew who is going to win. During the course of match, it several times gone in favor of both teams and kept the viewers very interested. So it was supposed to be a big match and it stood up to its reputation.
Much more such thriller matches are expected as the Pakistan Super League progresses. Best of Luck PSL, Best of Luck Pakistan Cricket and Finally may Allah Bless Pakistan.