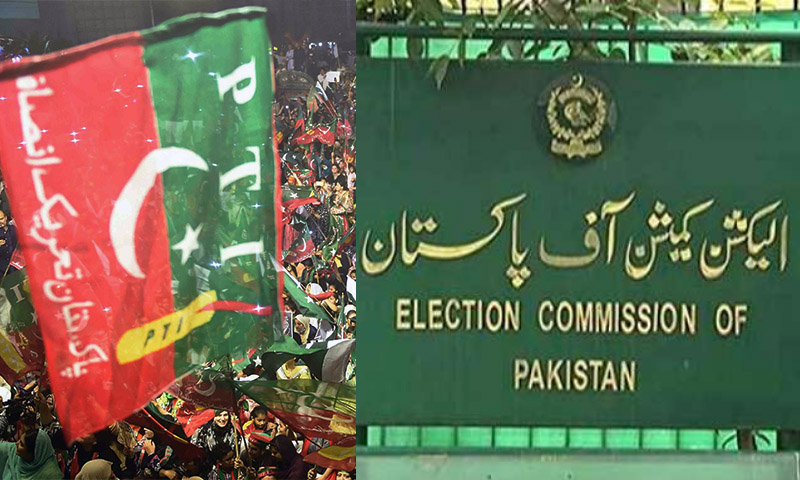 Recently,, Election Commission of Pakistan (ECP) have announced delay in Punjab elections. The election were originally scheduled to take place on 30th April, 2023. However, ECP suddenly decided to move elections to October 8, 2023. According to the Pakistan's Constitution, ECP must in any case, ensure the elections within ninety days of an assembly dissolution. However, after giving the date of April 30, 2023 itself, the ECP took a U-turn and now given a new date for elections of Punjab province.
It is not an ordinary delay, ECP is proposing the six months further delay in the already announced date of elections. Same is the reason that a Pakistan Tehreek-e-Insaf (PTI) leader, Fawad Chaudhry, revealed that PTI is going to take the matter to the Supreme Court and they hope that court will dismiss this unconstitutional act by the ECP and will restore the original schedule.
PTI leaders further revealed that ECP officials by delaying the elections, have gone against constitution. In this regard, according to PTI leadership, the ECP officials may face a court case of high treason, article 6. However, for now PTI have decided to file a petition in Supreme Court (SC) against the decision of elections delay, to restore the elections on the date originally given.
According to ECP the delay decision was made after a meeting with security officials from KPK and Punjab. According to ECP, Pakistan Army also informed them that they will not be available for the elections occasion. However, several TV anchors and politicians commented on this with remark that ECP is an independent constitutional Institution. To make sure elections take place on time, they can demand anything including cooperation from the government as well as security institutions of Pakistan, including Pakistan Army.
In my personal opinion, our governments must work on make our police forces more effective. Taking services from Pakistan Army for civilian matters must only be an option, however, our police should also be effective enough to handle to elections and other matters. Way too many times, it happens that Pakistan Army is called for help in civilian matters, Army should be allowed to put their total attention and resources on making the overall security of country against internal and external threats.
Also, a bit of personal opinion on polls, the interim govts' time should always be very limited to the time which constitution allows. People deserve to have their representatives in the assemblies instead of caretaker setups, the constitution also says the same, so the elections on time are best possible thing for everyone.