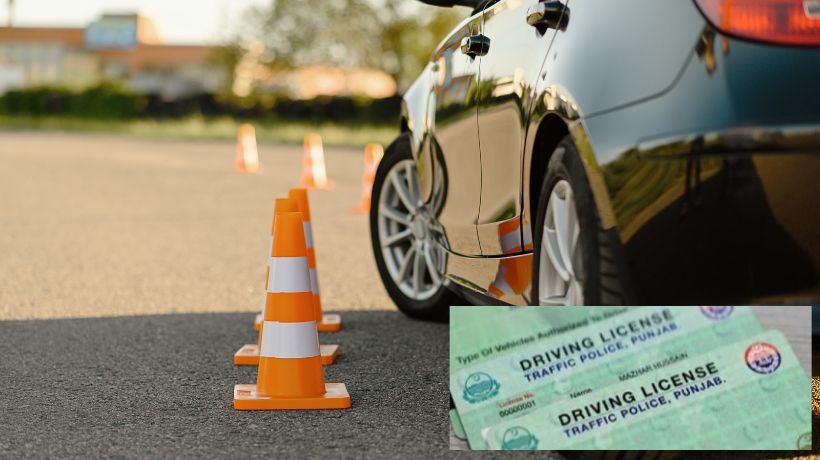 On the instructions of IG Punjab, the process to get the driving license have been simplified. Previously, the process was very hectic and involved lots of documents including the tickets from Post Office. Now however, finally someone woke up and realized that in the twenty-first century when everything is computerized, there is no need to keep the complications in the process unnecessarily.
Now to get the driving license from the Punjab govt, one does not need any other document other than the CNIC (National Identity Card). You can just visit any Khidmat Markaz office with your CNIC and driving license fee, pass the test and file for the driving license. Literally, no other document needed, also no need to fill any manual forms.
IG Punjab, Dr Usman Anwar, revealed about the simplification of the process in a video tweet. In the video he told that the facility to get the driving license have been integrated into the all existing Khidmat Markaz, which are all over punjab. People will be able to goto khidmat markaz with CNIC and license fee, pay fee, give driving test and that it, they will soon get their driving license. He told the in Punjab there are 25 million vehicles, however, only 4.5 million people have driving license. Similarly in Lahore there are about 7.5 million vehicles and there are only 0.7 to 0.8 million driving license holders in Punjab.
He added that all these people think that the process of getting the driving license is very hectic and lengthy, which it was according to him. Then the IG punjab showed a file with documents previously needed for getting license, it had bulk of papers, with forms as well as the photocopies of documents. In a dramatic move, he tore off the papers in the video and told, you do not need all these documents for domestic or even the international driving license. Just bring your CNIC and fees.
Dr. Usman Anwar also added that in big cities driving license getting facility will available 24 hours and in small cities it will be in two shifts. Also he added, to accommodate the working class well, the driving tests will be taken even on saturday nights as well as on sundays. He also told that the testing process will be simple and will be recorded on video to make it more transparent, so that no one needs a reference or bribe to get a driving license.
Dr. Usman Anwar, the IG Punjab added that for driving license test, you can use the vehicle of traffic police or bring your own vehicle and give test on it, it is fully up to the applicant. He also added, test will also be basic to just test the ability of person to drive.
So, there are lots of improvements which have been done by Punjab Police in driving license issuing process as per revealed by Dr. Usman Anwar. You can view his tweeted video below on this page yourself.
These are indeed huge improvements by Punjab Police in driving license issuing process. The process was indeed very complex for people to follow. There were lots of long forms involved, then people needed bring the tickets from Post office and needed to post them. Some times in recent past, these tickets had gone short, which was delaying the driving license getting process for many. Also the process was very time consuming, driving license test hours were suitable for working class. So many of these issues will hopefully be dealt with, using this newly introduced driving license process.