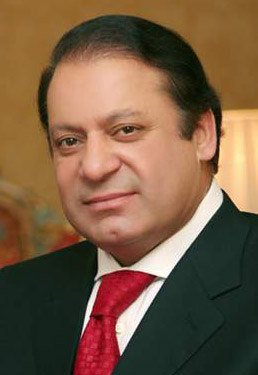 The Chief of Pakistan Muslim League – Nawaz (PML-N), the political party which won Pakistan Elections 2013 with clear majority is scheduled to take oath for prime minister today 5 June 2013 from the president Zardari. From Pakistan Peoples Party (PPP) Makhdoom Amin Fahim and from Pakistan Tehreek-e-Insaf (PTI) Makhdoom Javed Hashmi are also candidates for being Prime Minister, but because of Nawaz Sharif of PML-N having clear majority, he will be the next prime minister of Pakistan and nawaz will take oath today evening as per scheduled.
Along with the members of PML-N also Mutahida Qomi Movement (MQM) also announced its unconditional support for PML-N Chief Nawaz for Prime Minister elections, so vote count for Nawaz will be much higher than other two candidates who are expected to get votes in just 20s or 30s.
Share your opinions via comments below, also follow us on twitter and Facebook for latest happenings and useful information.