The decision of banning the plastic bags was real good, also it is good that the protection of environment is priority of current governing party, which is Pakistan Tehreek-e-Insaf.
On some places they did gave a timeline, in order to ban the plastic bags, way earlier. Like in Islamabad they had warned people to stop using the polythene bags about two months earlier than actual implementation and finally implemented the decision on the 14 of August. Also, than started performing raids on businesses, following that date.
However, on many other places, including Rawalpindi Cantt, the implementation was very much sudden. There were no early warnings or timeline at all. The administration came one day to shops and distributed a flyer, saying the shopping bags will be banned from tomorrow. They actually distributed the flyers on 30th and 31st on August and the ban was starting the very next day which was 1st of September. Hence, the sellers had next to no time at all, to find the alternatives suitable to carry the products they sold.
The distributed flyers warned about the legal action and heavy fines. These looked like following.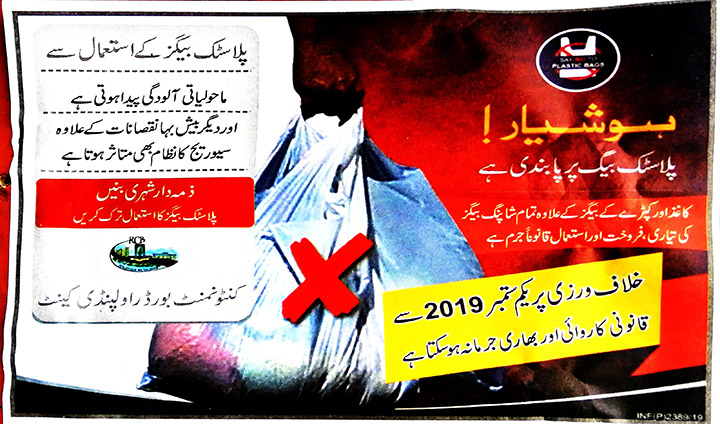 The same issue I have highlighted via a youtube video, for the better understanding of it. You must be interested in checking it out, so here is it.
Do follow us on facebook and twitter from options on right side of this page for continues updates and useful information from Pakistan.