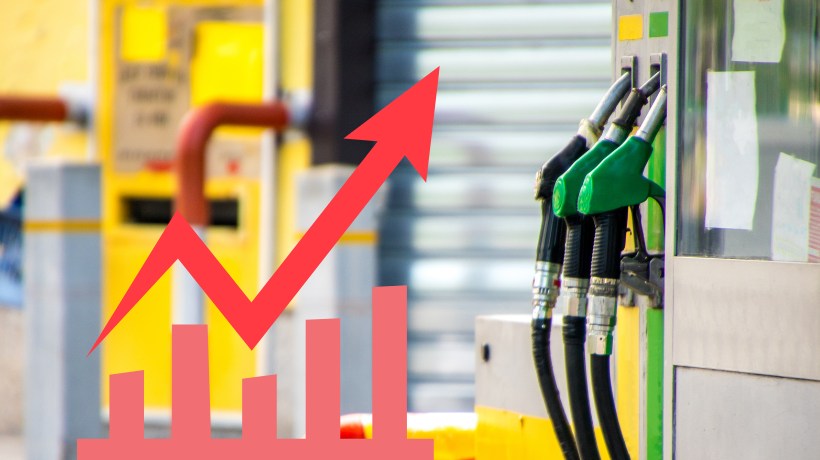 Govt of Pakistan have once again announced a hike in petroleum prices in Pakistan. The prices of Petrol and High Speed Diesel (HSD) were increased this time. The new increased prices will be applicable from 1st to 15th of September 2023. Then on 15th the prices for second half of September 2023 will be announced, as per routine.
The details of new and old petroleum prices as well as difference between them is as follows.
| Petroleum Product | Old Price | New Price | Change in Price |
| --- | --- | --- | --- |
| Petrol (MS) | 290.45 | 305.36 | +14.91 |
| High Speed Diesel (HSD) | 293.40 | 311.84 | +18.44 |
Per liter Petrol and Diesel Prices in Pakistan for the first half of September 2023
So, as it can be seen in the table above, the price of Petrol (Gasoline) is increased by roughly 15 Rupees PKR and the price of High Speed Diesel (HSD) is increased around 19 Rupees PKR per liter. According to a social media post on a social media platform X by Ministry of Finance Pakistan, the price increase is a direct result of increase of petroleum prices in the international market as well as the fluctuations in the value of local currency.
You can see the post yourself, as per embedded below.
The prices of crude oil in the international market as well as the fluctuation in the value of local currency do play a huge role in determining the new petroleum prices, whenever they are revised by govt of Pakistan. However, there is one more factor which plays a big role in determining new prices, also govt do not like openly mention it this fact. The factor we are talking about here is, the govt taxes on the prices of petroleum products.
So after every fifteen days Oil and Gas Regulatory Authority (OGRA) makes the adjustments to the prices of petrol and diesel based on the crude oil price in international market and the change in local currency value. Then summary of those new prices is sent to govt of Pakistan, mostly the Govt's Ministry of Finance. The govt then adjusts its taxes as well by increasing or decreasing them, finally they calculate the new prices of petroleum products like petrol and diesel. Then finally the govt notifies the new prices. So OGRA do play a part in setting the new prices but final decision is in the hands of Govt of Pakistan.
In Pakistan people are not very happy with govt putting huge taxes on the fuel prices. Some argue that these taxes result in huge increase in the prices of fuel. So as the machineries, transportation and in turn, the whole economy somewhat relies on the fuel, so increasing prices play a big part in increasing the inflation. Specially increasing the manufacturing and transportation costs of consumer goods.