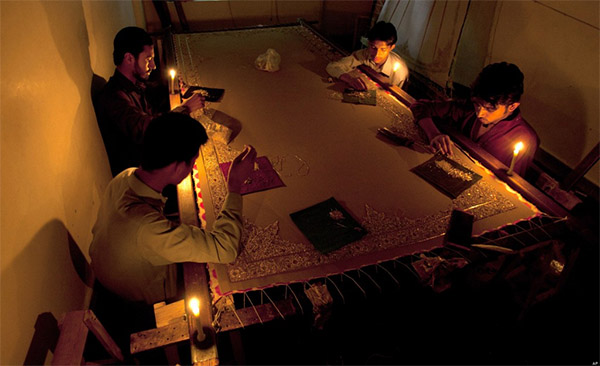 Pakistan is the country which faces the power cuts through out the year due to gap in production and demand. But normally due to low demand people have to (thankfully) bear nominal electricity load shedding in winter season. This has been the case from decades. But this time things gone sideways, mismanagement of PMLN (Pakistan Muslim League – Nawaz) made the power disappear in the month of January when winter is on its peak and power demand is near bottom line.
As of today People of Pakistan are facing loadshedding of 9 to 13 hours per day in cities and more than that in villages. k2This Power crisis was caused due to the Oil crisis which was also created due to the mismanagement of party in power, PMLN, when they did not put orders to purchase the Furnace Oil and Petrol, keeping in view the increasing demand of people.
Other reason is, they are ripping off the people by trying to not run the furnace oil generators and relying more on hydro electricity plants. Than people are charged as if all the electricity is generated on Furnace oil and that all collected money is used to cover the corruption and mismanagement of resources.
Second year of PMLN in power, is going to end soon but things only gone worse so far. We have power, gas, electricity and petroleum crisis now, some of them are the ones we were never used to, about couple of years ago, if you ask me. They include the gas crisis for domestic use, petrol crisis like the one we seen few days back and importantly the long hours of load shedding in winter season.
People already are fed up with the management skills possessed by self proclaimed experienced team of PMLN. If the PMLN wants any chance to be elected again, they will have to set their priorities straight and before anything else they would need to control the energy crisis. They are not being able to fulfill the basic needs of people, let alone putting the country to way of progress.
Here is the reality check, according to a wikipedia article, Pakistan have power plants which have capacity of producing 22000 Megawatts of electricity but our current government is having problem fulfilling the country's winter needs, which range from 9000 to 14000 Megawatts at most in winters. Not only this, in jan 2015 we have also experienced the countrywide blackouts of several hours which were result of overloading few power plants due to unavailability of Furnace oil due to only reason, that govt forgot order the delivery on time.
Do share your opinions via comments below. Use the options on right side to LIKE us on Facebook and follow us on twitter to stay updated with latest and useful from Pakistan.