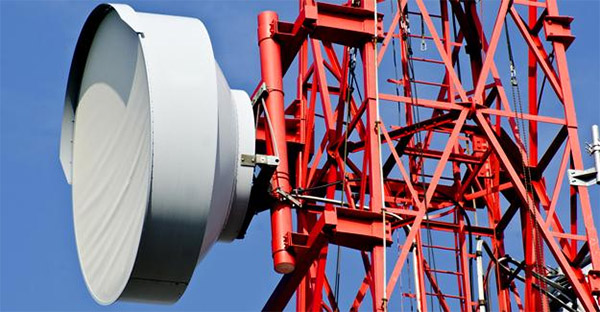 Today's sun will rise with shining its rays on invisible waves of 2nd Generation GSM gsm. But by the time it will be setting, things will not be the same. By that time amongst five of Pakistani telecommunication operators three would have have 3G and 4G licenses. Which means they would be able to offer latest telephony and data services to their subscribers.
In terms of telephone Third Generation (3G) and Fourth Generation (4G) technologies will make the voice much more crystal clear and would open new horizons like video and conference calling with great voice clarity. In terms of data now internet speeds over cell phones would break the barriers of old 15KB/s and will be increased by at least 80 folds. Over 3G subscribers would be able to get about 3 Mbps and over 4G they will be able to get speeds like 12 Mbps here in Pakistan. However data limits are also expected, i.e. 4GB of total data transfer per month but as three of winning operators would racing each other for providing better packages so we can expect better.
Specific details about 3G/4G auction as under.
There are total three 3G and two 4G licenses which PTA is giving away at the time.
The telecom operator which will bid for 4G spectrum will also have to win a 3G license with it as well. Mean any three operators will win 3G spectrum license and any two of these 3G spectrum winners will also win 4G license.
Out of five current mobile operators in Pakistan (Mobilink, Ufone, Telenor, Warid and Zong) four are participating in 3G/4G auction bidding and Warid have chosen to live with old 2G technology. S0 Three 3G and 2G winners will be amongst these four telcos and one will lose the bidding.
Auction process will start sharp 10:30 am today (23 April, 2014) via online bidding from telcos. Each bid will be valid for 45 minutes and in the period if higher bid from other operator comes, first bid will be nullified otherwise it would considered final. Bidding process will run until higher bids stop coming, so auction process may take 10s of hours eventually.
Whatever happens, Pakistan Telecommunication Authority (PTA) is all set to sell away those 3G and 4G spectrum licenses today.
With 3G and 4G an Internet revolution will definitely be here in Pakistan. This would be mean citizens will have access to higher data speeds like never seen before in country, the DSL and cable net providers which are giving much lower speeds as compared to rest of world would also push their game up and will try to spread out in remaining areas to keep themselves in market.
Far flung areas which didn't had access to internet, would also be able to enjoy Broadband Internet. Above all when this many people will have access to internet, than they will be able to connect to world and will be able learn and even earn from internet through online jobs and stuff. Would be able to sell to more people in country and outside. So 3G and 4G coming to Pakistan is win win situation for all Pakistanis. I am hoping auction goes well, networks already have tested their 3G on many geographical sites and they just need license which will enable them to start those 3G/4G services for customers.
Share your comments, opinions and thoughts in comments section below. Also to stay updated with latest from Pakistan, do LIKE us on Facebook and Follow on twitter using the options on right side of this page.