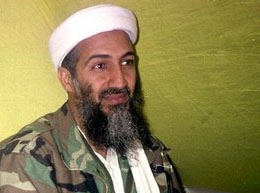 Osama Bin Laden killed in Pakistan, it is confirmed by senior ISI officials this morning. Obama the current president of United States also confirmed the death of Osama bin Laden. Osama Bin Laden was killed in a joint operation of Pakistan and US forces near Abbotabad in Pakistan, where Osama end of up hiding some way. Pakistan and US forces as part of war against terror were in search of this person from long time, he ended up found hiding in an area in Pakistan.
According to United States of America Osama Bin Laden was the master mind behind that epic 9/11 (September 11) 2001 attacks on twin towers, the world trade center in the New York City, New York, United States of America. United States claims to have the proofs that Al-Quida (Osama Bin Laden lead Organization) was involved in that 9/11 attack, however those proofs were never revealed to the world.
Pakistan and US forces have been working together and have been sharing the intelligence, finally after spotting Osama Bin Laden on Sunday, 1st may 2011, Osama Bin Laden was killed in a joint operation.
According to United States officials Osama Bin Laden had taken the lives of 3000 Americans in the 9/11 attacks in New York and Washington in which Al-Quida used a number hijacked commercial air liners to commence the suicide attacks in different parts of United States.
People in United States are celebrating the death of Osama Bin Laden, a big crowd also gathered in front of White House Washington, chanting the words "USA, USA" (United States of America) as part of their celebrations.
Join our Facebook from right side of this page as well as subscribe to email updates all to keep up with latest situation and lots of other useful information, as we bring you more on these events.