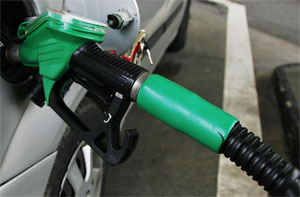 Another petroleum prices hike was took in place on Saturday in Pakistan to keep up with the price hike going on in the International market. According to government these price hikes were to keep up with International market and they can not provide any subsidies to people any more. I doubt that they were providing any subsidies to people in recent past.
This is second major hike in petroleum prices in time period of just few days. As soon as this price hike came in place the price to diesel approaches to the Rs 100 mark with its current price of 97.31 from old price of 92.89 which was set few days ago after a previous raise in price.  The Light deisal price was took up Rs. 9.32 making it cost 88.30 per litter to the consumers. Kerosene oil is now costing Rs. 89.70 with price hike of 5.60. Petrol price also headed to the 88.41 with the increase of Rs. 4.85
While the current political party in power (PPP) prepares its reasons for this hike in prices as we know that one factor of this impact of local petroleum prices is continuous deterioration of Pakistani currency against US dollar and other International currencies. This deterioration only picked speed after current political party in power Pakistan Peoples's Party (PPP) came into power. The Pakistani currency declined in just first six months of power period of PPP was equal to the currency decline of more than 12 years before that.
So from start PPP have not been able to manage things well and impacted the economy real badly. Coming back to the current petroleum prices issue, when PPP talks of not being able to giving any subsidies on petroleum prices on same time they have in-effect taxes on products. GST is already being taken on all products adding a good amount to price and also another charge called petroleum levy is also in place, which further worsens the prices.
Government which is already charging the taxes on a product can it say they are no more able to provide subsidies. In terms of overall development of country if these and other taxes would have been being put in some good use, the people of Pakistan would have been much more happy and comfortable with that. But no development anywhere near that level of collections is being done. Situation with Electricity and Gas shortages is being worsen and economy is doing no good.
Another type of fuel which costs less called Compress Natural Gas (CNG) is also facing the shortage in this country only because of the defective policy of government of Pakistan.
Prices on all kind of commodities like Petroleum products and Electricity being raised blindly, directly impacting the production and transportation costs of every thing else. These blind hikes in the prices will play their part in further worsening the economy.