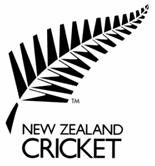 On Saturday the second semifinal of ICC Champions trophy was held between Pakistan and New Zealand and New Zealand won this by five wickets and got through to the finals. This was in fact the upset of the tournament because Pakistan team was favorite to win the second semi-final in opinion of many. But good batting from New Zealand got them through.
Pakistan was able to score 233 runs over the 50 overs. Pakistan batting side lost much because of losing the first four wickets too early. On one time Pakistan cricket team was struggling at 183 for 7 wickets but two bowlers Tanveer and and Saeed Ajmal added the 35 valuable runs to the total for just 34 deliveries.
But finally an overall very good batting performance from the New Zealand team took Pakistan out of the tournament, getting themselves through to the finals. New Zealand was able to achieve the target in just under the 48 overs with the loss of just 5 wickets.