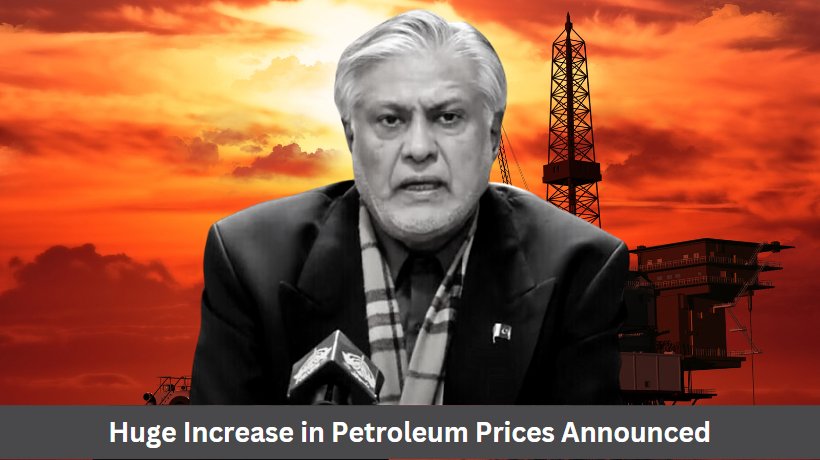 On Sunday, Jan 29, 2023 at 10:50 am, Ishaq Dar came on national television to make some announcement. These announcement included the increase in fuel prices, including both the prices of diesel and the petrol. To be exact, prices of both were increased by Rs. 35 per litre.
Also the new prices of petrol, diesel and all other petroleum products gone into effect just 10 minutes after the announcement at 11:00 am. The new, increased prices of these petroleum products are as follows.
| Petroleum Product | New Price |
| --- | --- |
| Petrol | Rs. 249.80 |
| High Speed Diesel | Rs. 262.80 |
| Light Diesel Oil | Rs. 187 |
| Kerosene Oil | Rs. 198.83 |
The current increase in petroleum prices are to meet the one of the demands of International Monetary Fund (IMF) in order to resume the ongoing loan program. This ongoing IMF loan program is currently on a hold due to a number of action items which IMF wanted Pakistan government to complete. These included imposition of new taxes worth 200 billion rupees, increase of gas & electricity tariffs, decrease in circular debt in power sector and more.
Currently, inflation rate in Pakistan is at highest in Pakistan, prices of everything are increasing at tremendous rate and the common man is not happy with it at all. This increase in fuel prices will further put pressure on the common man, as another inflation storm awaits which will be coming in result of increase in transportation costs of goods as well as people themselves. I guess, I do not need to spell out, how this will affect the price of everything and result in inflation.
This increase was however expected, as government of Pakistan had previously committed to accept IMF terms in order to get the IMF loan program resumed. Govt of Pakistan itself was delaying in accepting these terms and the IMF load as a result, however, after recently Pakistan's foreign exchange reserves of Pakistan gone dangerously low, they had no other option, other than going to IMF for bailout.