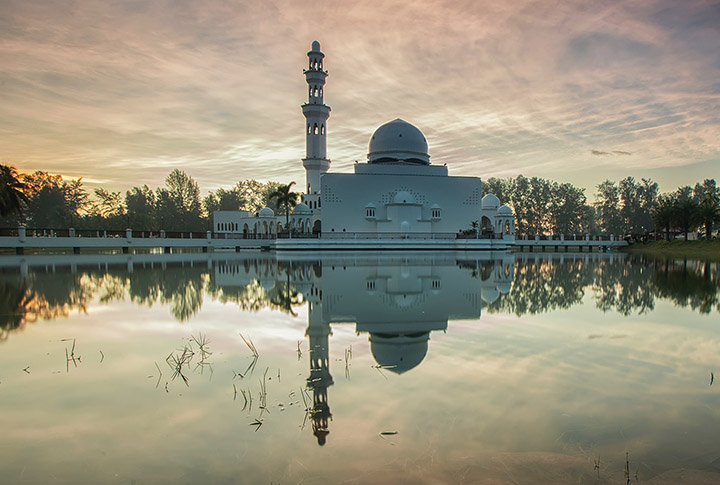 The month of blessings and grace
The blessed and holiest month of Ramadan is all set to start in the upcoming few days. This ninth month of the Islamic lunar calendar is not only the symbol of spiritual strength, humanity, love, blessings and peace but it also brings togetherness in Muslims around the world. We all know that Ramadan is the month of Quran revelation on our most beloved last Prophet Muhammad (Peace be upon him).
Fasting in Ramadan is one of the five pillars of Islam but Ramadan is much more than just a month of consecutive fasting and prayers. Almighty seeks its believers to be on the path of righteous deeds, be kind to its creations and stay away from evil conspiracies as well as evil deeds.
Quotes for Ramadan 2019
Muslims in every corner of the world anxiously waiting for Ramadan throughout a year also follows a very known and beautiful tradition of wishing Ramadan to others in its starting. This tradition is being practiced throughout a world in Muslim communities where every Muslim sends a beautiful quote to its beloved Muslim and wishing him/her a blessed Ramadan this year.
Muslims also believe that Ramadan quotes are not just a way to spread good wishes but these also freshen up one's Emaan. These Ramadan quotes are beautiful messages to show your love, concern and care in regards to the most blissful month, Ramadan. Ramadan quotes bring smiles to others faces, therefore, everyone wants unique and exceptional Ramadan quotes to send to their closed ones.
Realizing the significance of Islamic quotes and Ramadan quotes we gathered up some unique piece of quotes for Ramadan. So read these joyful, blissful and lovely Ramadan quote to pick some for your loved ones.
Ramadan Kareem – Quotes in English
"Let's not waste this Ramadan and gathered all our effort to seek forgiveness to the only creator of the world, wish you a Happy Ramadan"
"I hope this Ramadan will heal your soul and set you free from all hardships in your life, Ramadan Kareem"
"Ramadan is not just fast it an absolute Islamic feast lined up in your life to take you the gardens of heaven, InshaALLAH"
"The most merciful send Ramadan again this year as a light of His grace to diminish all darks of your life after death"
"May Allah grant you proper health and halal wealth and lines up you in His best humans, Ameen"
"I pray to Allah Almighty that success of this world and the divine world be with you"
"O! Allah grant us (all Muslims) power to defeat companions of the devil, Allah Almighty help our brothers and sisters who are in trouble"
"May my only God protect you and your family from hellfire"
"O Allah grant us all power and strength to be on your path and save us from anarchy and chaos going on in today's world"
"We belong to the only creator (Allah SWT) and we want Your will and seek forgiveness"
"May the blessings of most merciful be with you in your highs and lows"
"We are given a chance to control our desires and suppress greed through this month"
Popular Best Ramadan Quotes Greetings Wishes
"Make your fast most precious this Ramadan, give charity quietly, be kind with all creators of Allah and purify your soul with His Pak name"
"May the spirit of Ramadan warm your heart and purify your soul from within, Ramadan Kareem"
"This is not another Ramadan in our life; this is another chance from Almighty to repent, Happy Ramadan"
"Allah says when you want Me to talk to you then recite Quran, lets not just recite Quran but try to understand the holy book"
"That holy month is near in which devils are banned and there will be blessings everywhere"
"May Allah grant us will to recite and understand the holy book which is the guidance for mankind, Ramadan Mubarak"
"May you have purified faith and soul this Ramadan and your fasting with purified faith and conscience will open up doors of heaven for you, InshaALLAH"
"Ya Allah grant us the strength to stay away from major and small sins which are forbidden, Ameen"
"I pray to Allah that His mercy and grace be upon you and your family"
Islamic Quotes for Ramadan
"Say! Allah is one, only one, the independent and care free, He begot none' nor was He begotten and there is no one equal to Him"
"The month of blessing is on doorstep which beginning is full of mercy, the middle is forgiveness and its end gives us the gift of freedom from hellfire"
"The crescent moon has sighted and the holiest Ramadan begins, I wish you and your family a faithful Ramadan with the grace and blessings of Almighty, Ameen"
"May your family be closer this Ramadan and you all share happiest moments throughout your life"
"With the grace of Ramadan Kareem, Allah SWT forgive our sins and counts us in those who are faithful, Ameen"
"May this Ramadan fasting bring more self-discipline, self-awareness and self-control in you which altogether make you best Muslim"
"Ramadan is the month of blessing because it helps us to develop good habits to be a better person in the near future"
"The flower of spirituality and purification is about to blossom, May you get the beauty and fragrance InshaAllah"
"Day-long sleep while fasting and fasting without prayer is not a right way to led fast, I pray to Allah guide you and give you strength to fast as guided, Ameen"
"The key of success is in your reach and we look around everywhere to be successful, May this Ramadan you will find the key of prosperity"
"You are fortunate enough if you find this Ramadan as a chance to change your life and inner you"
"I hope that the divine blessing of Almighty guide and protect you in this Ramadan"
"Let's welcome the month of Ramadan with the heart filled love, peace, joy and harmony"
"I wish you most joyful, spiritual and purifying Ramadan, May you encounter with prosperity and peacefully, Have a Happy Ramadan"