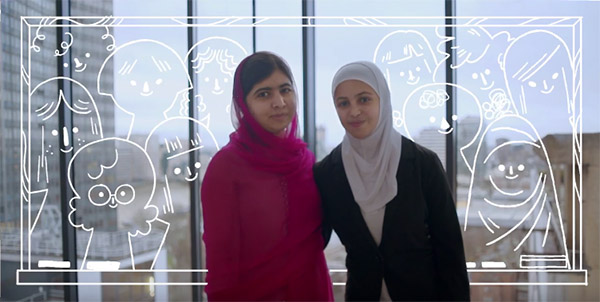 Just recently Google have published a new doodle on occasion of Women's Day. If you have no idea about whats a doodle, on special occasions the world's search giant Google turns it logo to an image or video, which depicts the occasion inside the Google's Logo.
As the women's day is observed and celebrated around the world on 8th of March, Google made a video and put it on place of Google Logo, officially making it a Google Doodle. In the videos women around the world are expressing what they want to achieve.
2016's Google Women's day Doodle also features the Malala Yousafzai from Pakistan. She is sharing her dream of seeing every girl around the world in school and complete at least their basic education. If you are clueless and wondering, Malala Yousafzai is the girl who was victim of Taliban attack along with other girls of her school. Taliban who were against the girls being in the school. Since than Malala Yousafzai in her several speeches around the world emphasized on women's education.
Finally, here is Google Women's Day Doodle Video for year 2016.