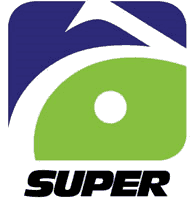 PEMRA  is told by Supreme court of Pakistan to issue the license to Geo Super to open transmission from Pakistan again. Geo super have been operating from Pakistan from years and is only sports channel of Pakistan but just months ago Pakistan Electronic Media Regulatory Authority (PEMRA) run into issues with Geo Network and they closed the only sports channel of Pakistan.
The reason of this closure is told as the fearless journalism of GEO Networks where even against government they openly discussed the issues and kept pointing out wherever government was not performing duties or not doing required as most of Pakistan media doing now a days. So according to many, this was some kind of revenge of Pakistan government to ban multiple channels of geo network without a reason.
In case of Geo Super the security clearance to operate from Pakistan was not given and on that base the broadcasting from Pakistan was banned advising Geo Network to broadcast the Geo Super transmission from Dubai. Earlier Sindh high court had already advised PEMRA to issue license to Geo Super to operate from Pakistan but PEMRA just ignored the courts ruling.
Now as latest development Supreme court of Pakistan not only advised the PEMRA to issue license to Geo Super but also told the chairman of PEMRA Dr Abdul Jabbar to leave his position if he can not immediately make sure issue the license.
PEMRA recently seen making this matter personal between them and Geo Networks, even they wasted large amount of money just to run a media campaign against Geo Networks. On other side Geo ran a successful campaign of getting license of running its channel from Pakistani People by getting forms filled by people. Thousands if not hundreds of thousands filled those forms and told PEMRA that way that Pakistani people want this channel to run from Pakistan.
But according to Geo Networks, thanks to supporters and Free judiciary of Pakistan Geo Super is now once again allowed to transmit from Pakistan. This is being termed as victory of Geo Networks and victory of sports it self in Pakistan.