On different occasions and events world wide, either global or local to a country, the world search giant Google changes its logo creatively to depict the event or occasion in its logo. Meanwhile the word Google is always prominent in logo. Google calls all such logos the "Doodle" or "Google Doodle".
Google have released one such Doodle for Australia vs Pakistan match is showing on Pakistan and Australia's local Google Websites as well as the Google's Global Website. Doodle is as follows.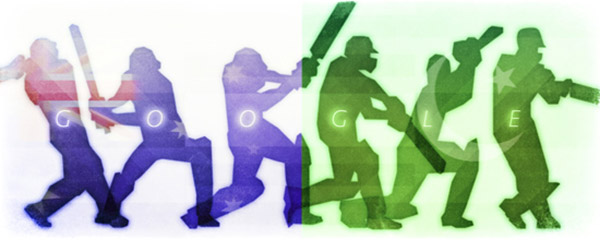 Do Follow us on Twitter and Like on Facebook from options on right side of this Page to stay updated with the latest from and about Pakistan. Do share your thoughts in comments section below.