Eye to Eye was the most hilarious and very much famous song which a Pakistani so called singer tried to sing. Everything about this song was a joke from lyrics to execution and specially singing. But same qualities had made this song very popular and Tahir Shah had gained some tv appearances.
Now Tahir Shah have made a comeback with his new song called angel, which shares the same qualities. It have got funny lyrics which are not funny by intention of the singer. Again same unique and different singing voice of Tahir Shah which definitely have got the tendency to hurt your ears badly. This new video called angel which is just released, adds to the chaos by adding the very funny costumes.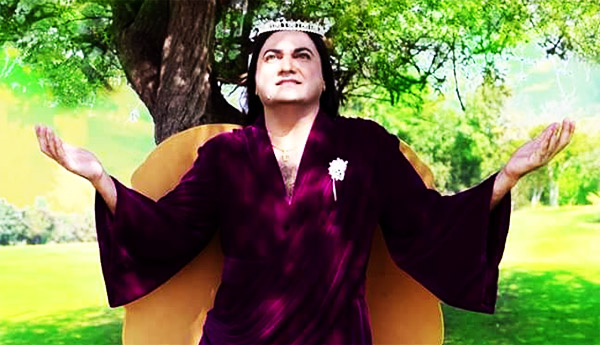 Tahir Shah wears a costume to show him as angel but fails to do that pathetically. The costume looks more like of a fairy than the angel and would have been suited very well to a women or a girl. Overall, again this song is again going to be popular like the older one but Tahir Shah must now again be ready to act as punching bag, as lots of realistic harsh criticism coming his way from social media.
However, same hilarious and joke worthy qualities of song will make you enjoy the song and have fun while watching it. Though there is no grantee of yours ears bleeding. Watching the following new video of Tahir Shah angel song.
If you would like to watch his previous "eye to eye" video that is following.