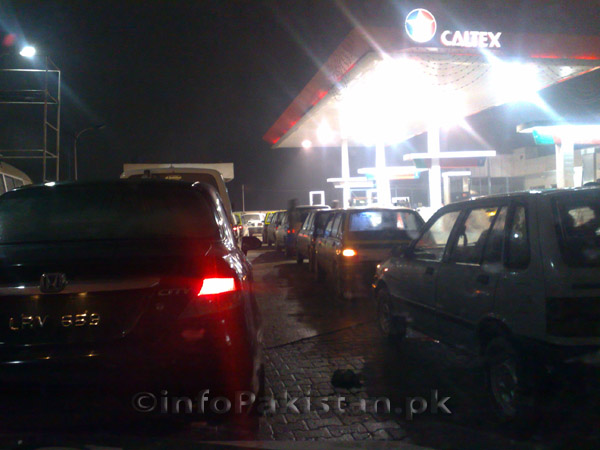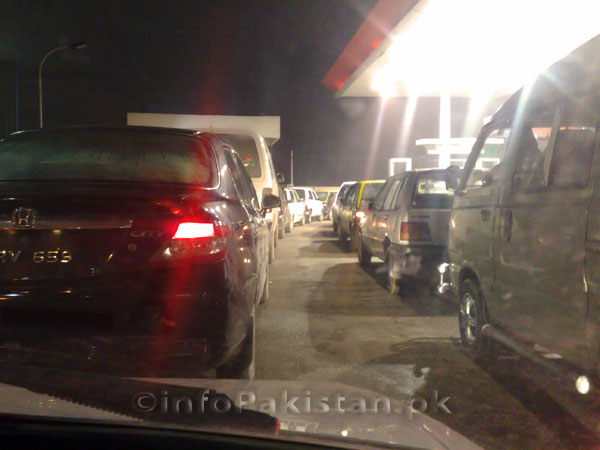 When it comes to CNG stations, Potohar region includes the Islamabad, Rawalpindi, areas from Attock to Jehlum and some other adjustment areas. According to government's lame CNG load management plan on Fridays and Saturdays the CNG stations remain close in this region. Due to this the CNG pumps were kept flooded with vehicles today and specially this evening. So in cold weather when the gas in homes was available with low pressure, 'getting CNG for vehicles' was also made very difficult.
So technically along with two CNG load shedding days getting the gas for the vehicle on the day before and day after are also very much difficult and waiting in long queues is mandatory for that. This means in Punjab only three days the CNG is easily available.
This is another story of failure of current administration as this gas shortage issue is now there from several months and a permanent solution for this is long due. Current party in power thinks the load shedding is only solution for shortage of any commodities like power and gas.