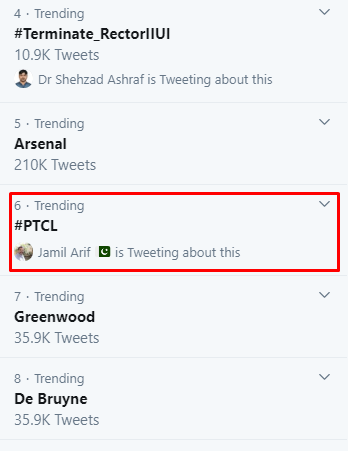 PTCL (Pakistan Telecommunications Company Limited) , the biggest landline and internet provider of Pakistan, is talk of the town this evening as its service quality hits rock bottom due to an international Submarine internet cable cut. There are several submarine internet cables which connect Pakistan to the rest of the world, however when the even one of them goes down, PTCL users across the country start feeling the affects.
This means PTCL does not have the right switching capability to efficiently put all internet traffic from the country to backup links or alternate links which are currently active.
This evening same happened, a submarine cable gone down and next thing, the PTCL users all over the country are suffering. Same is the reason, PTCL have just started going viral on twitter and its for all the wrong reason. So PTCL is currently facing lots of criticism for not managing the internet traffic well.
Some people did show off their anger on PTCL service quality by trolling PTCL in their tweets similar to the following.
MY #PTCL Right Now!!! 😼 pic.twitter.com/eMg4QFRrAg

— Muneeb Raja (@muneebrvlogs) December 15, 2019
PTCL however, does put up a notice on their twitter account about the degradation of their services due to issues with the international cable cut. The notice was put up as follows.