Khawaja Asif, the current defense minister of Pakistan, talked about a interview to Shahzeb Khanzada in his show on Geo TV. He mentioned that the process to decide and appoint the new incoming Army Chief will start rolling from Monday, Nov 21, 2022. This will involve sending five to six names to Prime Minister Shehbaz Sharif from the defense ministry and then the Prime Minister will choose one.
He also mentioned, though Prime Minister have full authority to choose one name of his liking from the given names for Army Chief (Chief of staff) and one for Chief of Joint staff, however, full consultation will be done with current leadership and decision will be made accordingly.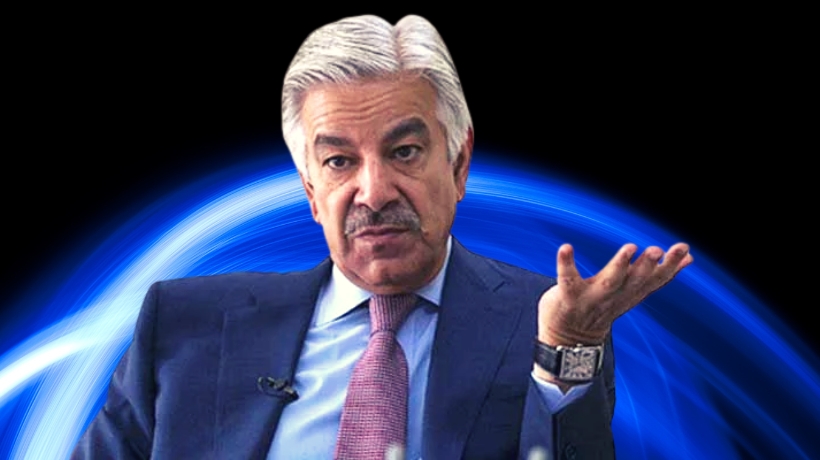 Also he lashed out on Imran Khan, the Pakistan Tehreek Insaf (PTI) Chairman, that he should be make this important decision controversial. As, Imran Khan have many times pointed out that the current government does not have the mandate to important decisions of the country. He several times demanded elections and his opinion is that any one elected through the elections, should have right of appointing Army Chief and doing other important decisions.
Then responding to a question about differences in member parties of PDM alliance on the matter of appointing army chief, Khawaja Asif responded with saying that the process will be done after taking everyone in alliance in confidence. Also he gone on to say, there are no such differences, if any information like that is circulating, it could just be wishes of some people. He said it is difficult to keep together so many parties and taking them forward together but it is being done with success. He also said everybody will be on board in decision and it will be hidden from no one in alliance.
Then Khawaja Asif talked about the long march of Imran Khan, about it reaching Rawalpindi and then also some history between Army and Imran Khan in his own words but let us not mention that here. You can watch the following video of interview segment between anchor Shahzeb Khanzada and the Defense Minister Khawaja Asif yourself.
So the crux of the whole discussion about Army Chief's appointment was, according to Khawaja Asif, Process of Army Chief and Chief of Joint Staff will start rolling from Monday, 21 November, 2022 and it will complete in one week. As soon as it completes they will reveal the names. Also the decision will be made after taking the allies of Pakistan Muslim League Nawaz (PMLN) in PDM in full confindence. Also, he mentioned that no political gain will be expected with the decision.